Travel the world with your WTVP friends...

WTVP-public television has always been your window to the world. Now, WTVP Travels is your passport to experience it for yourself. These exciting trips have been exclusively designed for the WTVP audience and highlight the rich historical significance, breath-taking natural beauty and exotic cultures of the places you've visited through your favorite public television programs. Be more adventurous … Join us as WTVP Travels.
---

September 25 - October 6, 2019 - "Three Seas Cruise & Veneto Region in Italy"
Visit Italy, Greece, Croatia & Montenegro Cruise Adriatic, Aegean & Ionian Seas
$5,095* per person based on double occupancy from Peoria.

You don't want to miss this trip of a lifetime!
Sail with WTVP Travels on our fall adventure to Italy, Croatia, Montenegro and the Greek Islands. We leave Peoria September 25 to begin the land portion of our trip with visits to Venice, Padua, Treviso and other picturesque Italian villages. Then we set sail for seven nights aboard the Norwegian Cruise Lines "Norwegian Star". Our ports of call include Kotor, Montenegro, Dubrovnik, Croatia, and the enchanted Greek islands of Corfu, Santorini, Mykonos and Apostoli. While aboard ship all meals are included. But our special tour also features an ultimate beverage package and three specialty dinners.
 



Enjoy a fascinating weeklong cruise from Venice, exploring the Greek Isles and also stopping at Montenegro and Croatia. Discover Kotor, a beautiful walled medieval city of twisting, pink-paved streets, markets and architecture reflecting Byzantine to Venetian influences. While in Santorini, visit the beautiful whitewashed hilltop towns of Oia and Fira and their breathtaking views of the caldera below. And enjoy wandering through the narrow, winding streets of Mykonos, a delightful seaside village with its whitewashed houses, flowers and brightly painted shutters and doors.
Round trip motor coach transportation from Peoria to O'Hare Airport
Round trip air transportation from Chicago to Venice on American Airlines non-stop flights
Three nights of First Class accommodations in Treviso, Italy with breakfast
*Seven nights onboard NCL Norwegian Star in an inside cabin with two lower beds
Welcome & one Farewell dinner in Italy with wine on land
Full day excursion in The Venetian countryside with an English speaking guide
Half a day guided tour of Venice with entrance to Doge's Palace
Half day guided tour of Padua
Prosecco tasting with a light lunch and Asiago Cheese tasting
All meals while onboard the cruise ship.
Ultimate Beverage package while onboard the cruise including alcoholic beverages, some exceptions apply (gratuity included)
Three specialty dinners while onboard the cruise (gratuity included)
All transfers between airport, hotel and cruise ship
All airline fuel surcharges subject to change
All government and port taxes for the cruise
Not included: Optional shore excursions while on the cruise, gratuity to cruise staff, guides and drivers, optional travel protection package and air tax subject to change of $ 123.00 per person.

* Outside Balcony cabins are available at $5,995.00 per person - Cabins allotment is limited and is booked on a first come first served basis.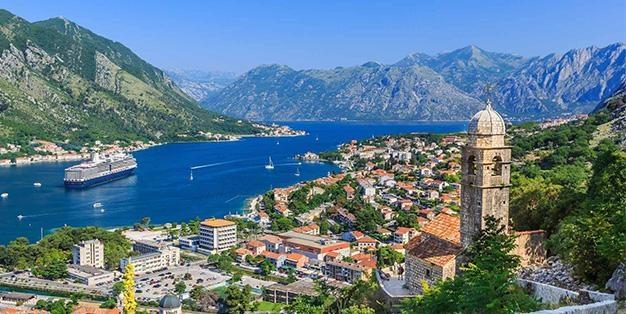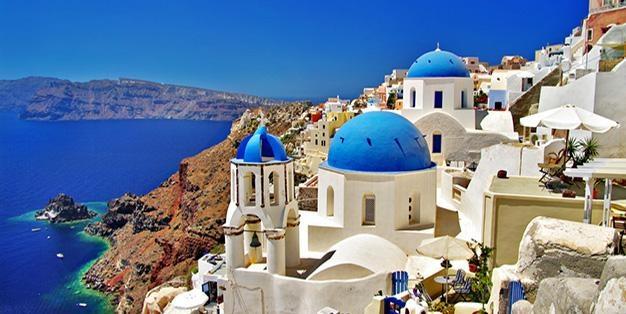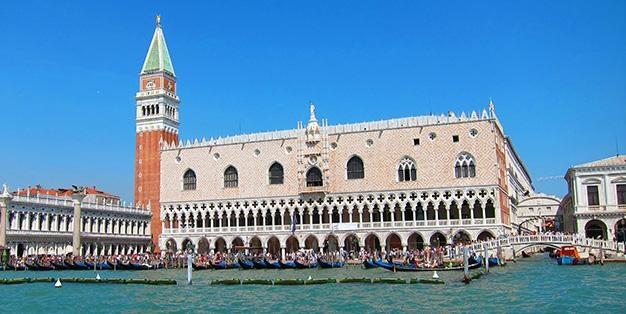 Trip PhotosTrip ItineraryThe Galapagos Islands & Ecuador - (January 13-25, 2019)
Trip PhotosTrip ItineraryMediterranean Splendor - (September 18- 29, 2018)

Trip PhotosTrip ItineraryMystic Peru - (January 15-26, 2018)
Trip PhotosTrip ItineraryIceland, the Hidden Treasure - (July 28 - August 6, 2017)
Trip PhotosTrip ItineraryThe Best of Costa Rica - (October 13th - 24th, 2016)
Trip PhotosTrip ItineraryKrakow & Cruise the Blue Danube - (February 15th - March 1st, 2016)
Trip PhotosTrip ItineraryLand Down Under Adventure - (February 15th - March 1st, 2016)
Trip PhotosTrip ItineraryThe Best of Scandinavian - (September 3rd - 15th, 2015)
Trip PhotosTrip ItineraryThe Best of South America & The Amazon - (January 21st - February 2nd, 2015)
Trip PhotosTrip ItineraryNormandy Beaches to Paris - (October 1st - 11th, 2014)
Trip PhotosTrip ItineraryCruise the Adriatic Sea - (May 7th - 20th, 2014)
Trip PhotosTrip ItineraryJourney to the Holy Land - (February 11th - 20th, 2014)
Trip PhotosTrip ItineraryA Masterful Holiday - England - (September 5th - 14th, 2013)
Trip PhotosTrip ItinerarySouth African Adventure - (May 2nd - 14th, 2012)
Trip PhotosTrip ItineraryRhine River Cruise - (September 29th - October 10th, 2012)
Trip PhotosTrip ItineraryContrasting Italy - (September 25 – October 4, 2011)
Trip PhotosTrip ItineraryBeautiful Blue Danube - (May 9 – May 20, 2011)
Trip PhotosTrip ItineraryMediterranean Magic - (October 16 - October 29, 2010)
Trip PhotosTrip ItineraryRussia & The Rivers of the Czars - (June 29-July 10, 2010)
Trip PhotosTrip ItineraryJourney to Egypt and the Nile - (October 31 - November 12, 2009)
Trip PhotosTrip ItineraryThe Three Seas - (April 20-29, 2009)
Trip PhotosTrip ItineraryTour de France - (Sept. 30 - Oct. 11, 2008)
Trip PhotosTrip ItineraryCrown Jewels of Europe - (May 5-17, 2008)
Trip PhotosTrip ItineraryMajestic China & Yangtze River Cruise - (October 12-24, 2007)
Trip PhotosTrip ItineraryWonders of Greece - (May 3-12, 2007)
Trip PhotosTrip ItineraryAlps and Rhine Adventure - (September 24-October 7, 2006)
Trip PhotosTrip ItineraryBest of Italy - (May 2-14, 2006)