Welcome to the Photo Gallery for...
"Mediterranean Splendor" - September 18- 29, 2018
Mediterranean Splendor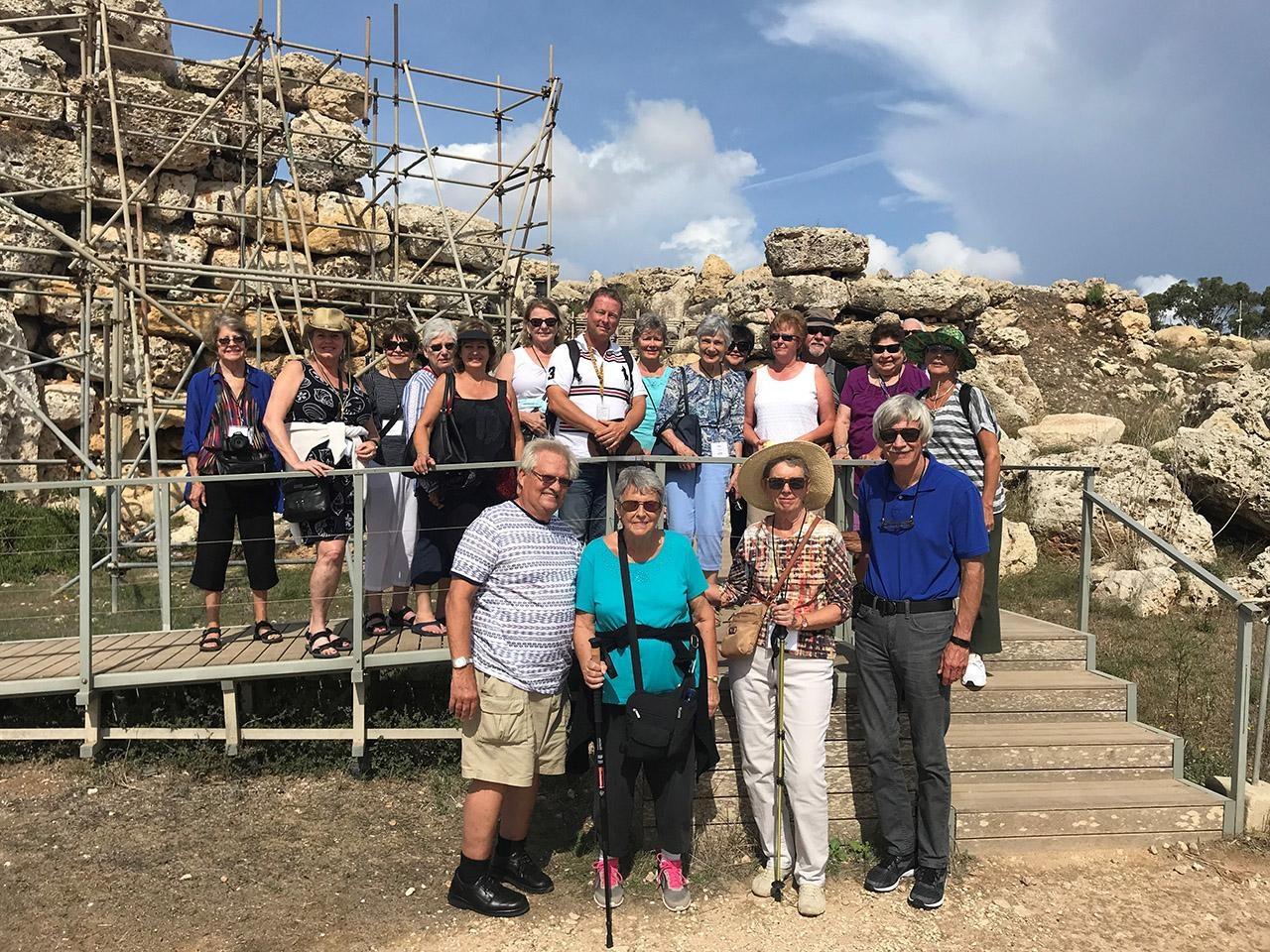 At the megalithic temple in Gozo, Malta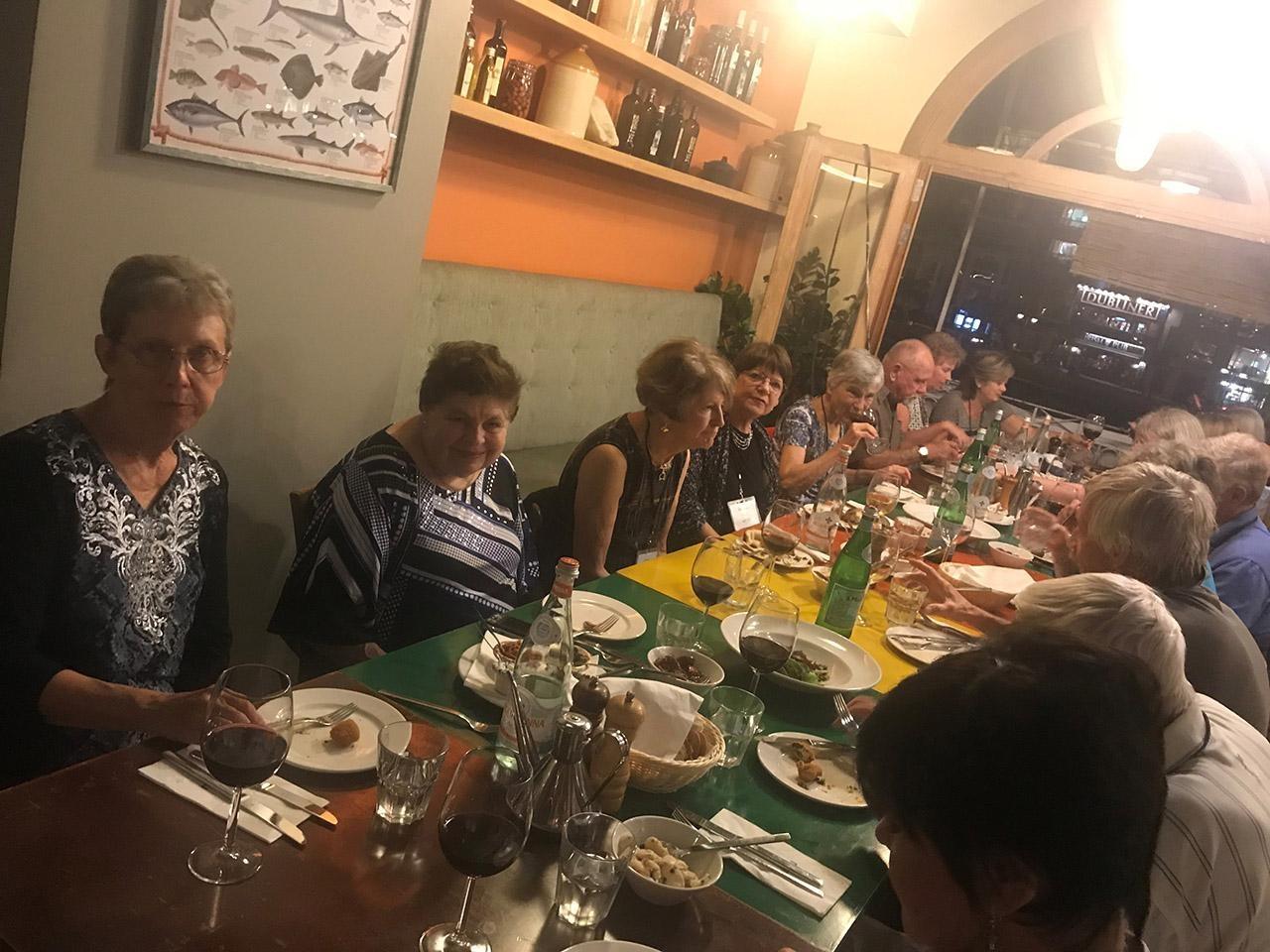 Feasting at Gululu in Valetta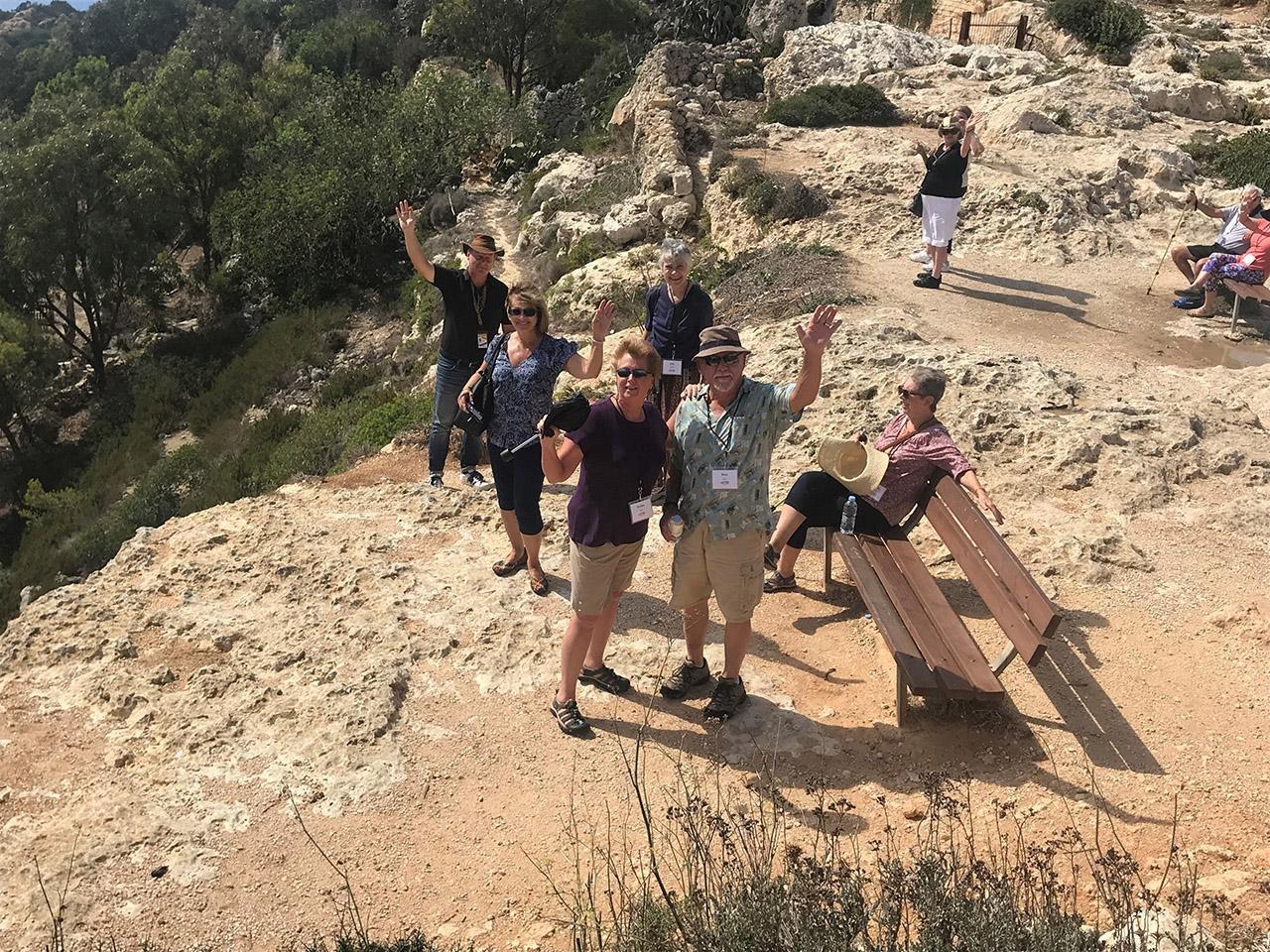 Greetings from Valetta Malta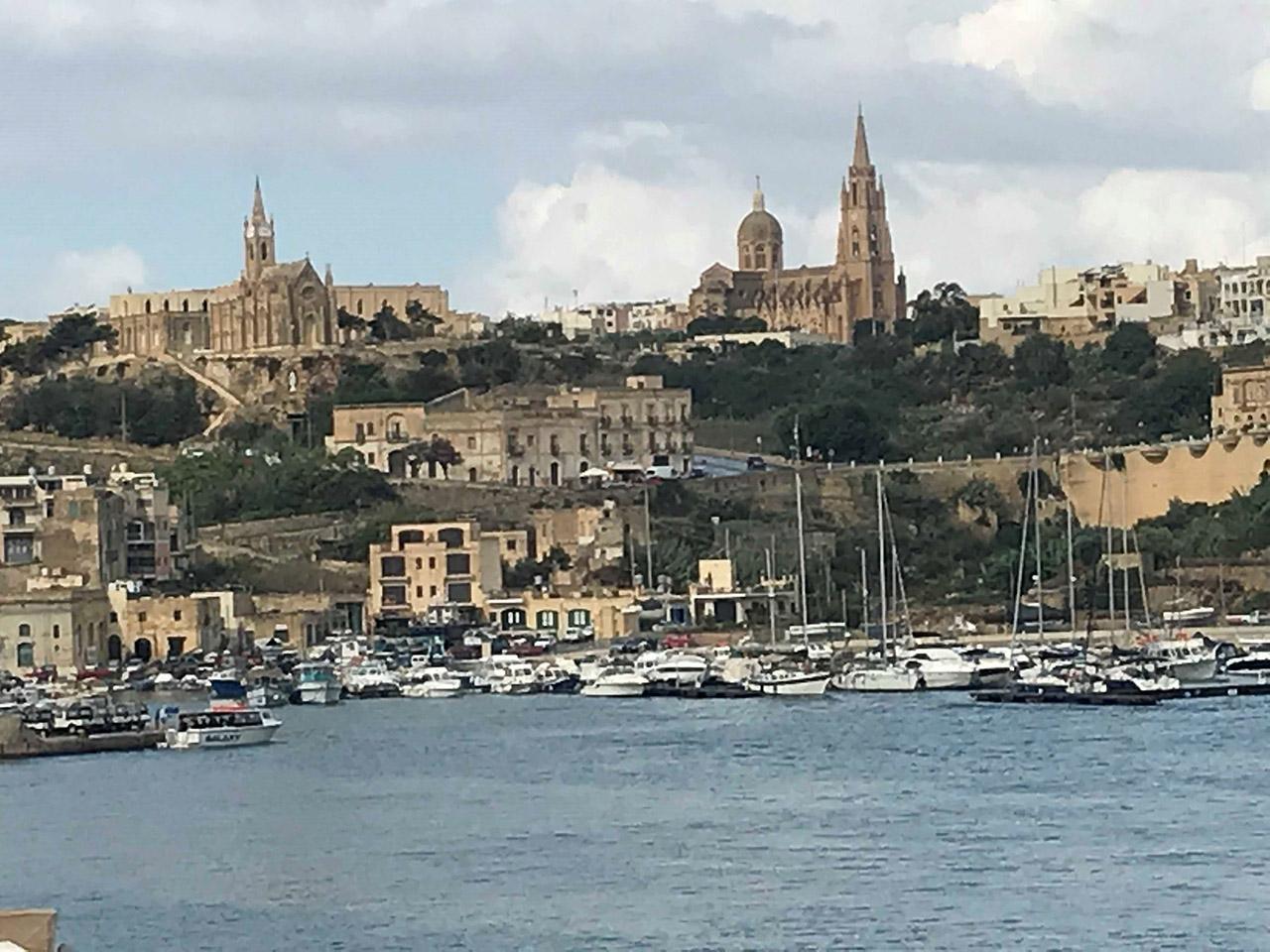 Entering the harbor in Gozo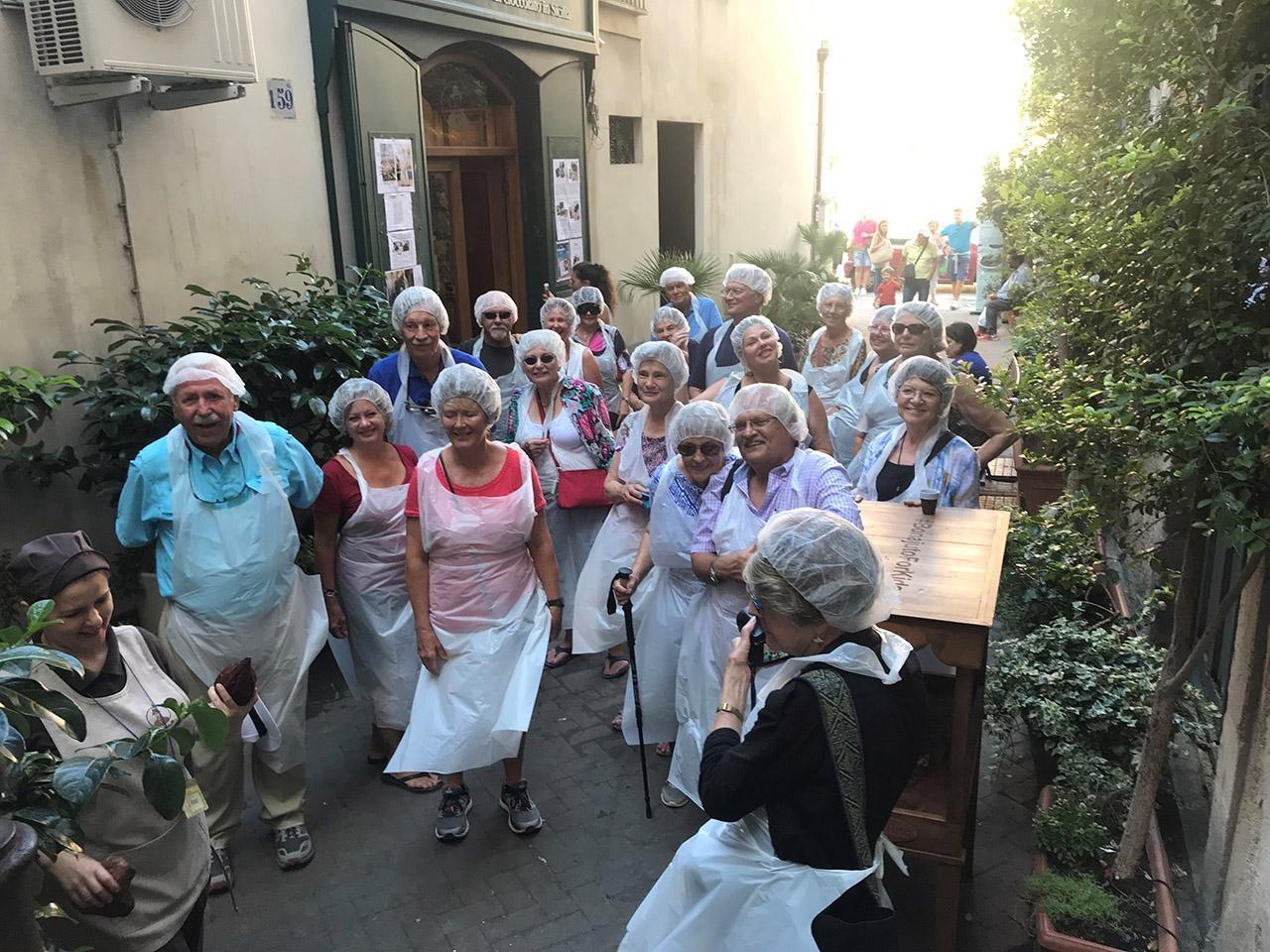 Ready to make chocolate at the best chocolate factory in Sicily
Statues at the Ancient Greek theater In Taormina Sicily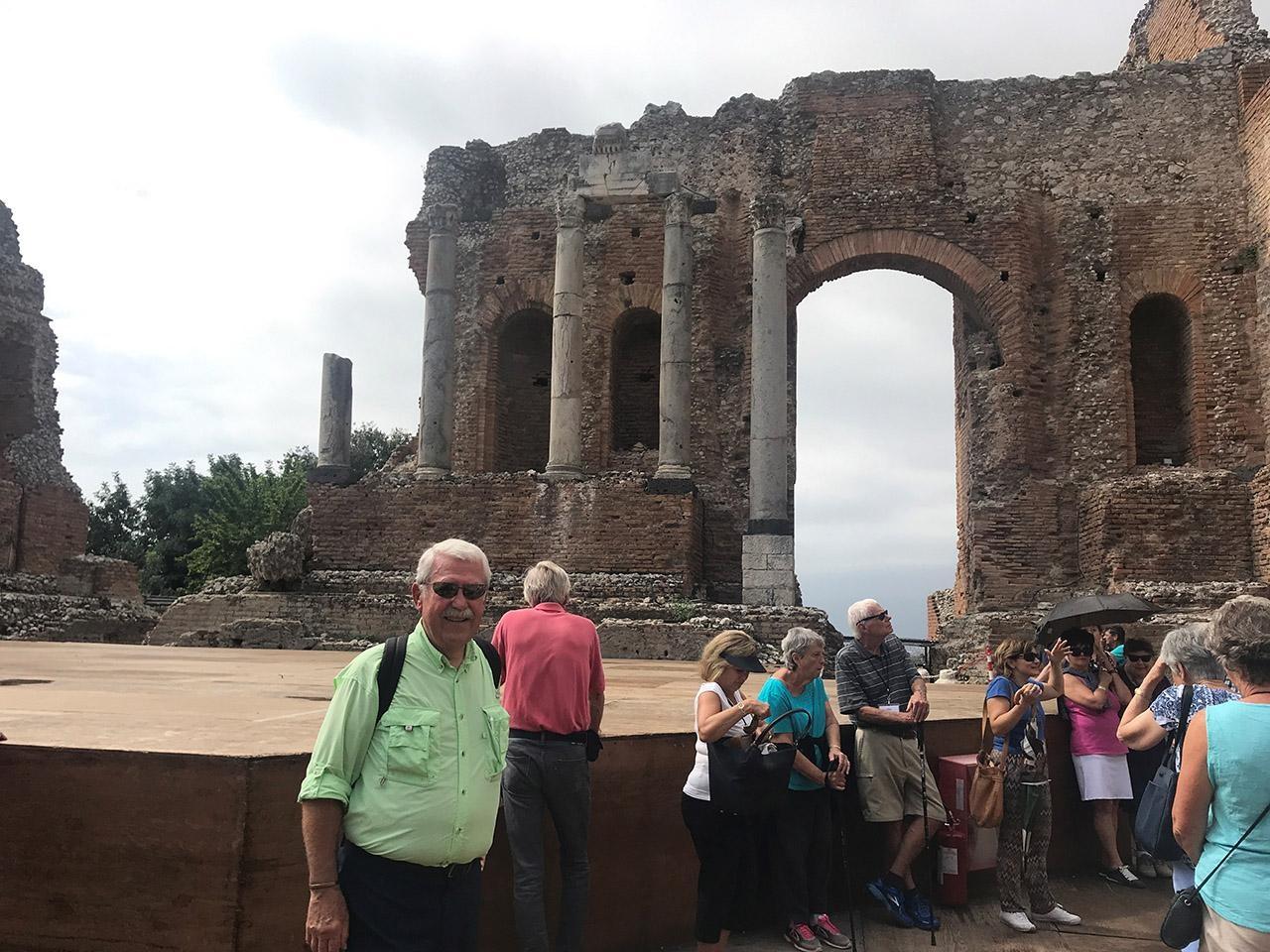 Two old ruins — the Greek Theatre and CAT in Taormina Sicily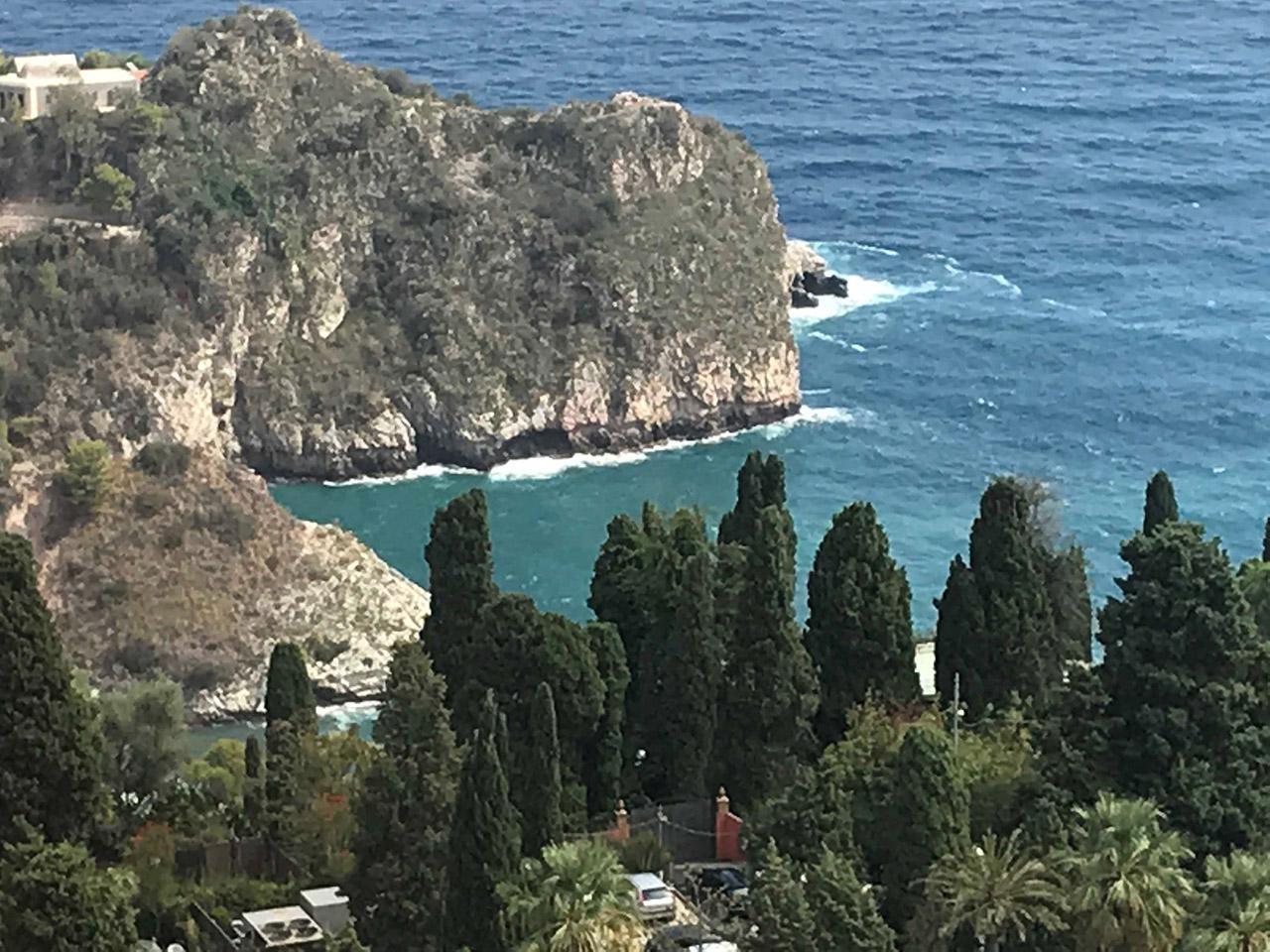 Looking out st the Straits of Messina. How blue can you imagine?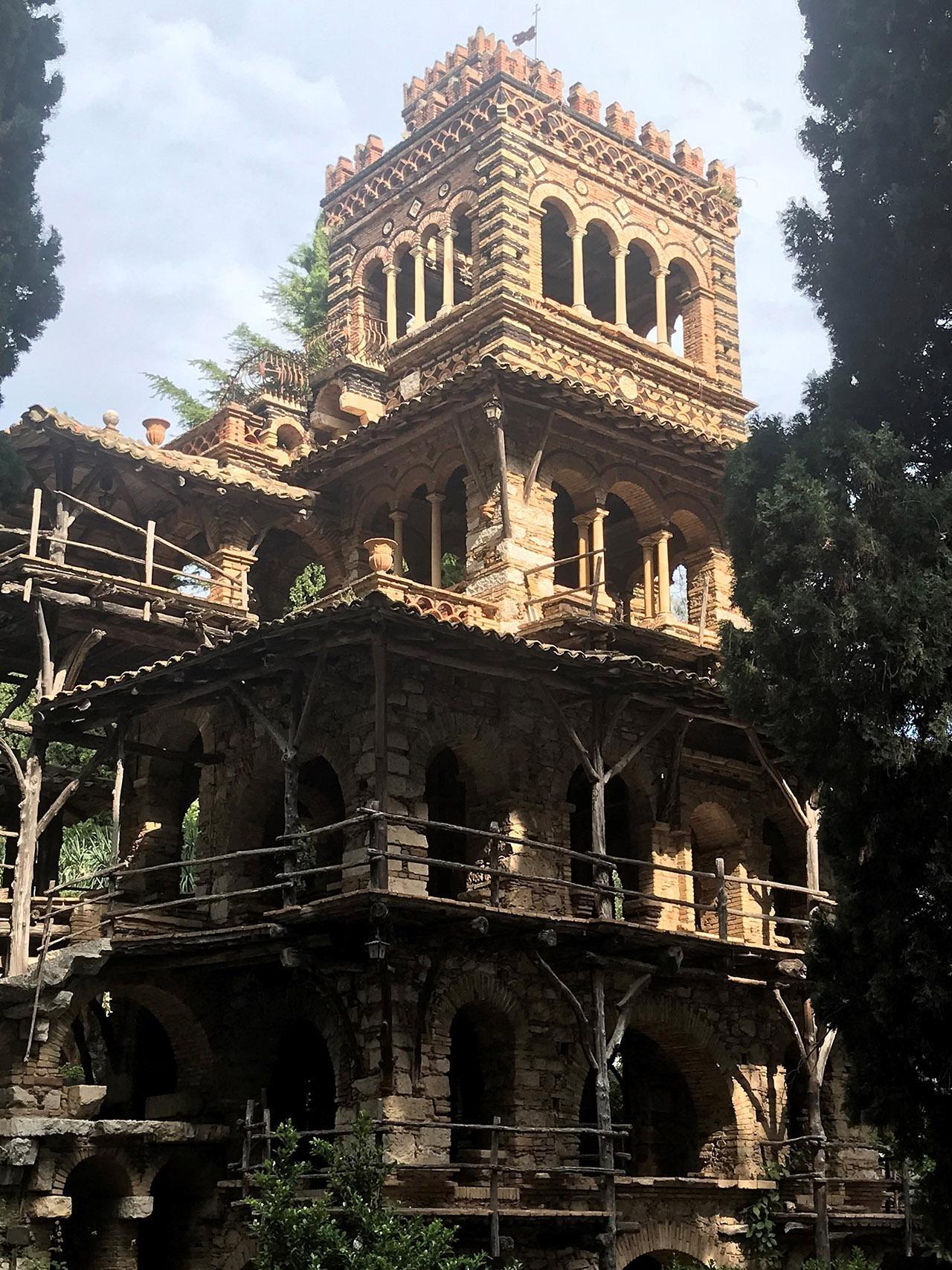 This is a birdhouse. A Scottish woman, named Florence Trevelyan had these huge structures built for birds migrating from Europe to Africa. Public gardens of Taormina.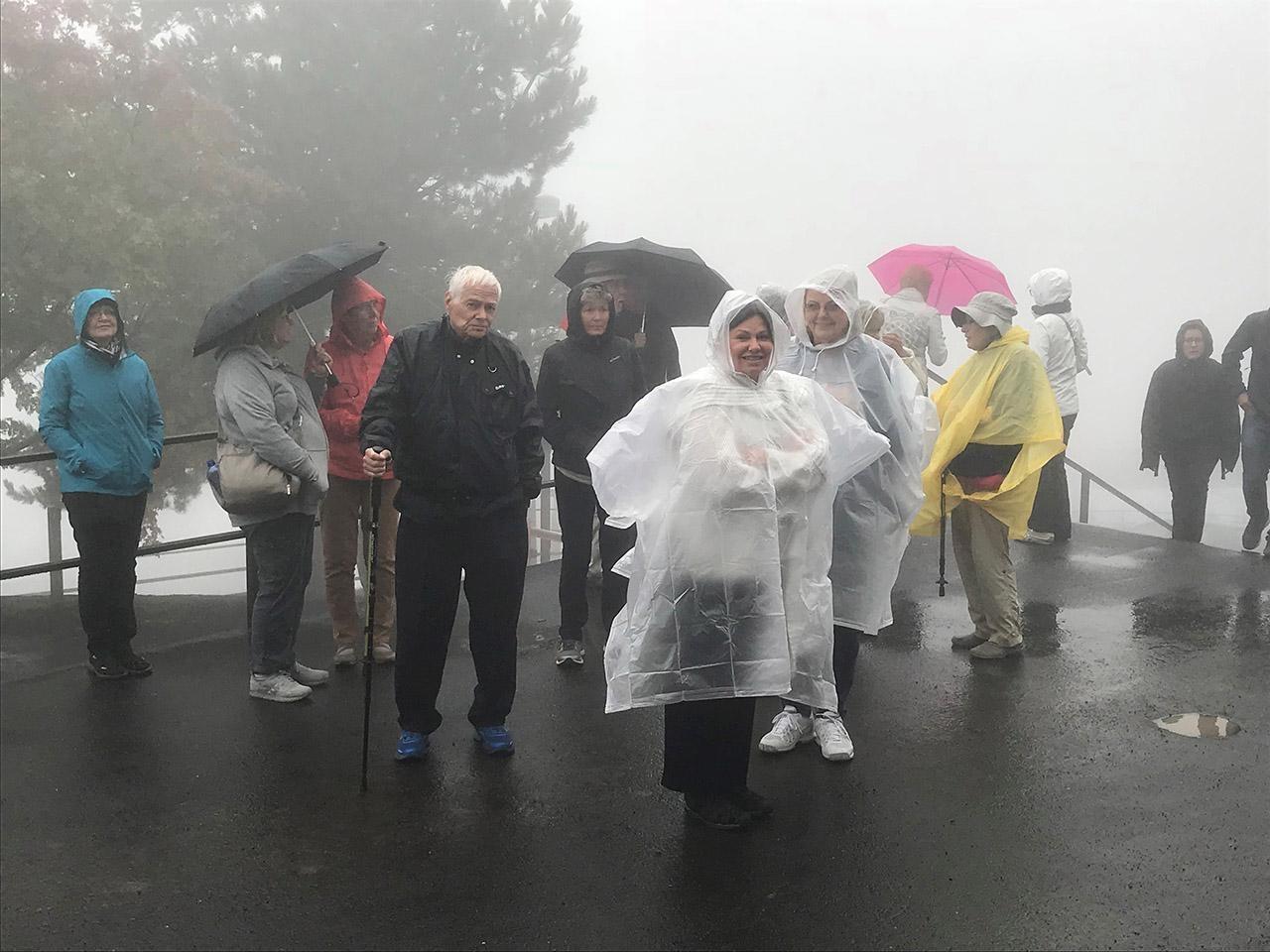 In the clouds waiting to trek up Mt Etna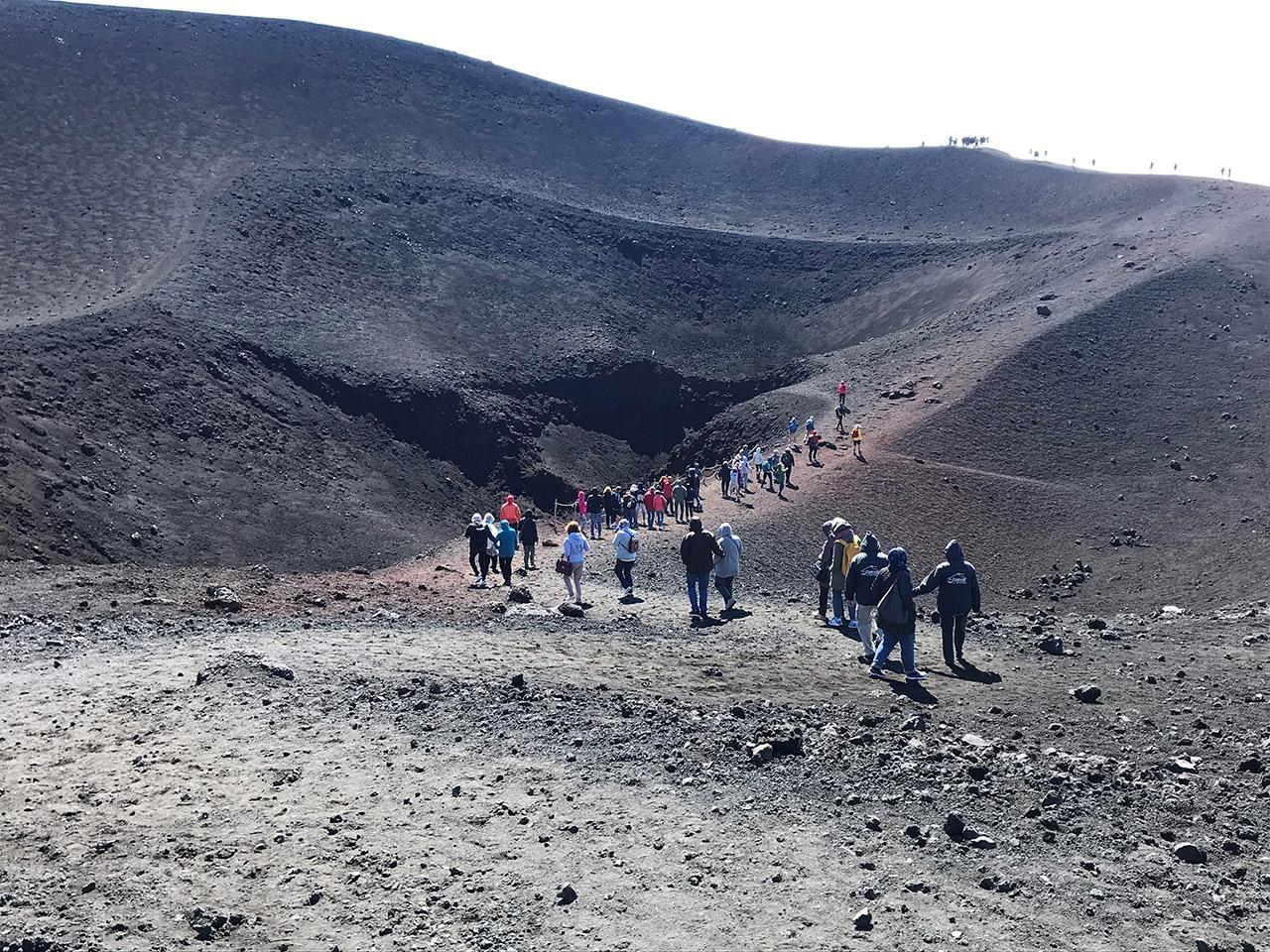 Above the clouds and trekking to Etna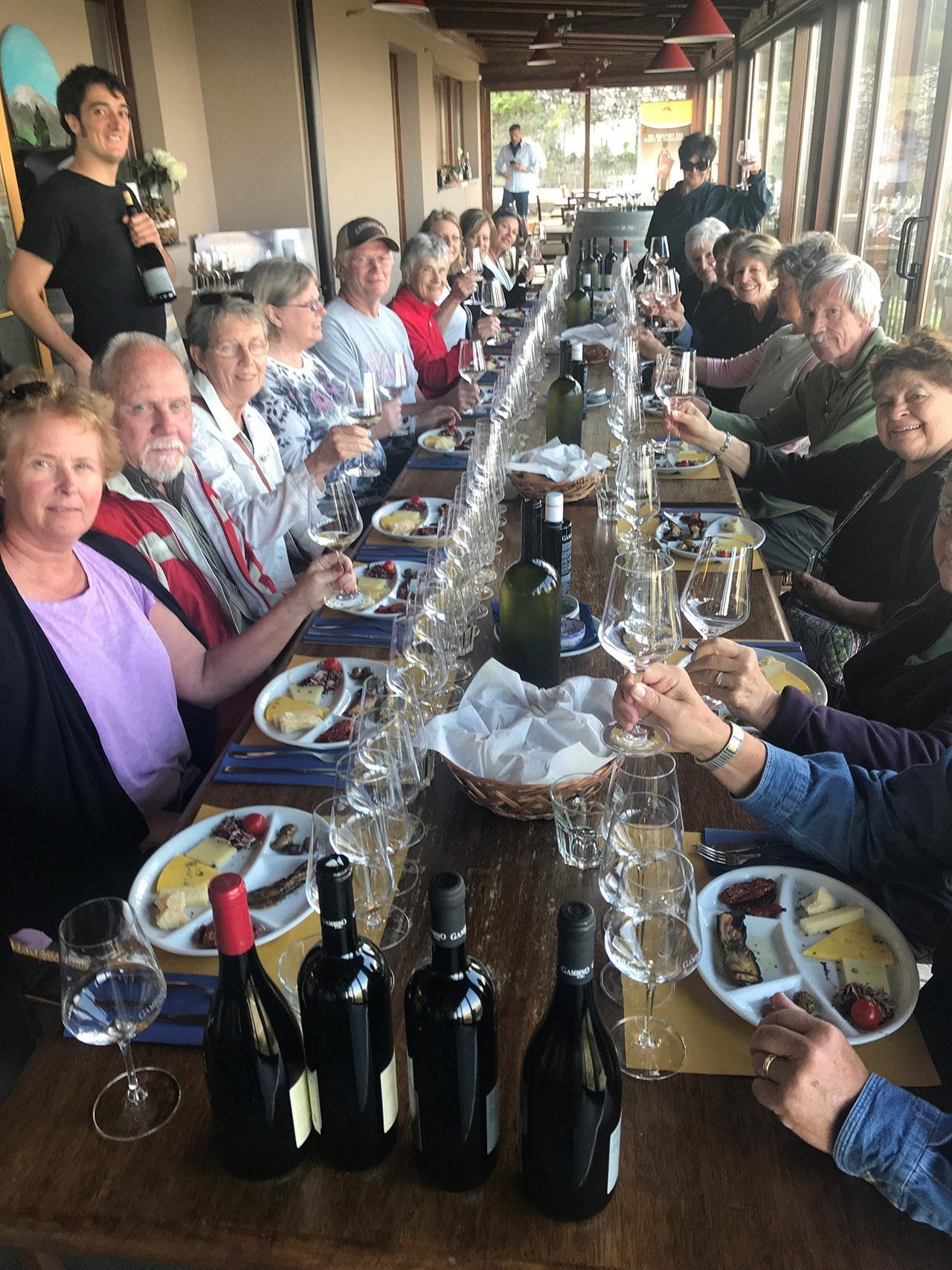 Wine tasting at the Gambino Winery in Sicily.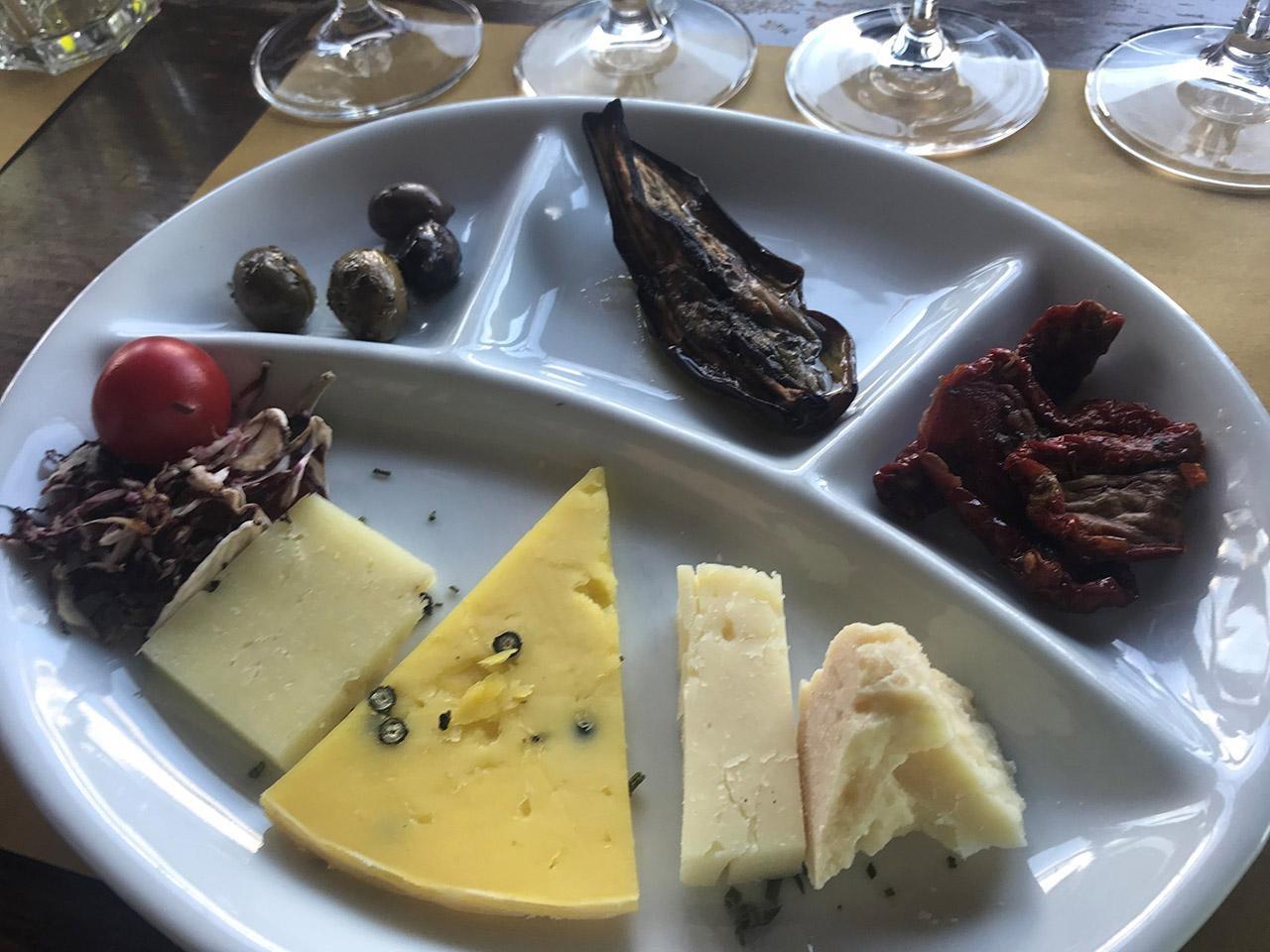 Pairing food and wine. Yum!