The 2021 WTVP Auction is Coming to Central Illinois April 23-25!

Live action and online bidding in the 47th Annual WTVP Auction
While we anxiously wait for the day when we can hold our traditional live auction in the WTVP studio, WTVP has developed a hybrid auction plan to keep our volunteers, donors and staff safe and healthy while satisfying your urge to bid, buy and support WTVP.
For 2021, WTVP will merge elements of our on-air auction and virtual online bidding into a hybrid event that runs from April 23-25, 2021. Donated items will be highlighted on air each evening, with bids accepted and processed in an online auction, similar to last year.
As always, the most important ingredient in every auction is YOU. Whether you donate merchandise, volunteer, buy a 50/50 raffle ticket (or two), purchase and wear a WTVP Auction shirt, or bid on art, collectibles, travel opportunities, furniture, luxury items, services, gift certificates or other great items, we need you!
ORDER
YOUR AUCTION SHIRTS
TODAY!
Show your support of the WTVP 47th Annual Auction by wearing a stylish Auction shirt! They are perfect for gifts, or buy one just for you!
These fashionable shirts are teal with complementary blue lettering featuring the WTVP Auction logo. Available in a variety of sizes and styles including sweatshirts and polos with embroidered logos and silk screened T-shirts.
*Shirt orders will be placed on March 18 and April 1. To ensure shirtS are delivered by on-air Auction, please order early. Orders placed after April 2 will be filled on an in-stock basis.

BUY A
RAFFLE TICKET
AND
WTVP
SHELLS OUT THE "DOUGH" IF YOU
WIN!
Line your pocket with green! Buy your 50/50 cash raffle tickets NOW. The winners will be announced on-air during the final night of the WTVP Auction, Sunday, April 25. Proceeds from all ticket sales will be divided 50/50 between three winners and WTVP to benefit quality programming on public television for Central Illinois. Winners need not be present or watching to win.
FIRST PRIZE: UP TO $1,250
SECOND PRIZE: UP TO $750
THIRD PRIZE: UP TO $500
$10 TICKET DONATION - Only 500 tickets sold
Call our Raffle Hotline IMMEDIATELY for your tickets by credit card:
309.495.0547 Order Your Raffle Tickets NOW
AUCTION SPONSORSHIPS
NOW AVAILABLE!
Become an underwriter and gain valuable on-air exposure during WTVP's 47th Annual Auction!
This is the only televised Auction in Central Illinois. WTVP has investment opportunities to promote your business and help you build community awareness.
BENEFITS OF UNDERWRITING INCLUDE:
Live, primetime, on-air exposure reaching 20 counties in Central Illinois
Numerous underwriting opportunities at all price points
Tax deductible (to the fullest extent of the law)
Make your underwriting investment TODAY. Investment opportunities are limited, so please call 309.495.0547 to join area businesses, artists and individuals who have supported the WTVP Auction for 47 years running. The return on your investment is well worth your participation!
VOLUNTEERS
THE
WTVP AUCTION
NEEDS
YOU!
WTVP needs volunteers to be a part of our 2021 Acquisition Team. Please contact the Auction office at 309.495.0547. We also need help picking up auction merchandise in these and other towns: Bloomington / Normal, Princeton, Henry, Lacon, Morton, Metamora, Galesburg and Canton.
We can also use help calling on our donors to secure items for the auction. If you love talking with people and spending time on the phone, this is the job for you. Both of these volunteer opportunities are great ways to see what is being donated to the auction beforehand!
How can I be
INVOLVED?
Merchandise is starting to arrive, but we can't build a successful auction without you. There are a variety of ways you can be involved…
Donate MERCHANDISE or GIFT CERTIFICATES / CARDS
Join our VOLUNTEER WORK TEAM
Make calls to area donors and help secure merchandise and services!

Go-getting opportunities are now available!

Get a first glimpse of the merchandise and services that are donated to the auction.
Invest CASH DOLLARS or become an AUCTION SPONSOR
Help defray the costs of producing a three-day live television event.
Wear an AUCTION SHIRT
Help promote the WTVP Auction by ordering your shirt today!
Contribute IN-KIND GOODS or SERVICES
Receive on-air recognition when you donate printing, framing, office supplies, technical equipment and helping to make the auction a success.
Sponsor an AUCTION ITEM
Donate your favorite wine or a certificate for dining at your favorite restaurant.
Purchase a RAFFLE TICKET
Your opportunity to win CASH!
Spread the WORD the AUCTION is COMING IN APRIL
Like us on our Facebook page and share our posts!
Stay up to DATE on this YEAR'S AUCTION ACTION!
Follow us on social media—Facebook, Instagram and Twitter!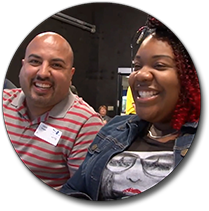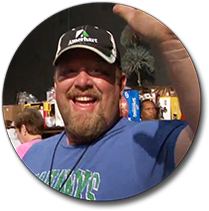 How to DONATE merchandise or gift certificates and cards
Wondering what to donate to the WTVP Auction? How about something from our list of Bidders' Favorites? Home furnishings, electronics and technology, travel, fitness, appliances and recreational gear are just a few of the items that bring in high bids for WTVP. Donating these items keeps the bidding action exciting and gains positive exposure for your business.
WISH
List:
Appliances

Bicycle

Boat / Canoe / Jet Ski

Cable Service

Digital Camera

Car Lease

Cell Phone

Computer

Concert Tickets

Fine Jewelry and Watches

Fitness Equipment

Food

Furniture — Desks, Chairs, Sofas, Tables

Getaways

Golf Clubs

Home Theater

Hot Tub

Landscaping Package

Luggage

Meat Package

Musical instrument

Patio Furniture Set

Printer

Recreational / Sporting Goods

Restaurant / Dining Certificates

Shopping Spree

Swimming Pool

Swing Set

Tablet

Television

Vacations

Vacuum

Video Gaming System
To
LEARN MORE
, call 309.495.0547 or email
auction@wtvp.org
© Copyright 2020 | Illinois Valley Public Telecommunications Corporation. All rights reserved. | 101 State Street, Peoria, IL 61602 (309)677-4747