As a member of WTVP's Klystron Society, you are committed to supporting the long-term excellence and impact of public media in Central Illinois. Your annual gift of $1,000 or more helps secure the funding necessary for quality PBS and local programming, as well as community resources such as PBS LearningMedia.

State and federal funding now accounts for less than one-fourth of WTVP's annual operating budget so private support is more important than ever. Klystron members provide a significant share of WTVP's annual budget.
Klystron Society recognition levels
Visionaries -- $10,000 and more
President's Circle -- $5,000 to $9,999
Producer's Circle -- $2,500 to $4,999
Director's Circle -- $1,000 to $2,499
Klystron members provide a significant share of WTVP's annual budget. In return, we recognize and thank our leading members in the following ways:
Exclusive invitations to studio screenings and backstage events at live concerts, such as Andre Rieu, Celtic Woman and, more recently, Under The Streetlamp and Straight No Chaser.
Priority registration for WTVP-sponsored tour and travel
Recognition at an annual Klystron Society event
Recognition on WTVP's donor wall and in on-air spots
The personal touch – let us help you build your PBS program library or arrange a station tour for family and friends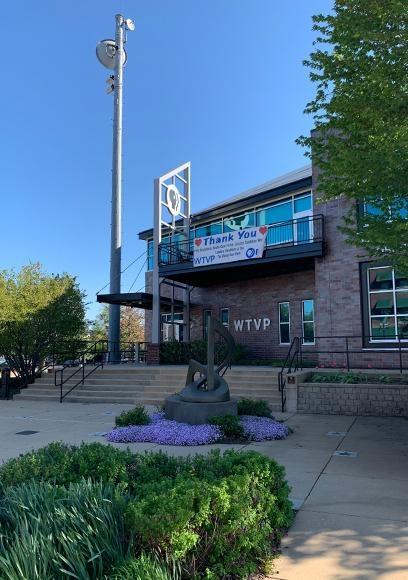 We know you wondering why we call our leading donors members of the Klystron Society. What is a Klystron, after all?

At its simplest, a klystron is a specialized amplifier, outputting far higher microwave and radio frequencies than other devices. Simply put, that's what our major donors do for public television. They have the power, through their generous support, to carry the station further into the future.