With your membership support for WTVP, you can get tickets for local appearances of performers you've seen on PBS. Just click on the Get Tickets button below, fill out the membership form online and select the ticket thank you gift you want.
This is a fabulous way to support WTVP and get up close and in person with your favorite performers.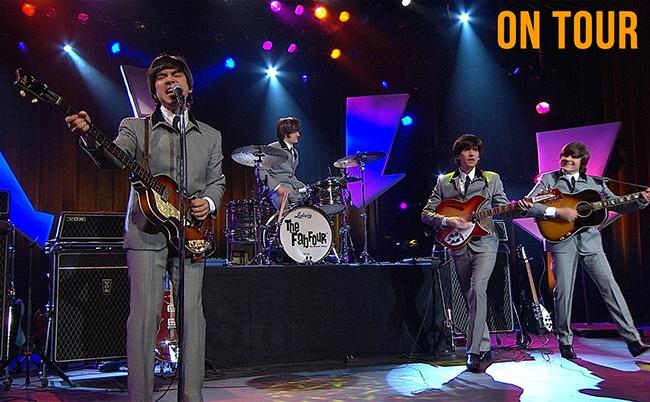 Saturday, November 12, 2022 | Peoria Civic Center Theatre
The Fab Four are returning to the Peoria Civic Center Theatre on Saturday November 12 with a loving tribute to the Beatles and WTVP has great seats to see them in person. The Fab Four performs an incredible stage show including costume changes, which amazes audiences all over the world and makes you feel you are watching the real thing!
Make your $150 membership contribution to WTVP now, and we'll reserve a pair of tickets for you to see them in concert.
Wednesday, February 22, 2023 | Peoria Civic Center Theatre
WTVP brings you the opportunity to see Joe Bonamassa, a Grammy-nominated artist, perform live in Peoria at the Civic Center Theatre on Wednesday, February 22, 2023.
For a special one-time gift of $300, you will receive two tickets to see Joe in person with his world-class band performing music that expands the decades.
And at the limited $350 one-time membership level, WTVP will send you two tickets to see Joe perform plus two passes where you can hear the soundcheck and receive an autographed photo before the performance.