Sustainers is a special group of members who show their support for WTVP by making ongoing monthly membership contributions. Through their faithful and reliable support, WTVP Sustainers provide a predictable source of funding that allows the station to bring quality programming to the community.

As a Sustainer, you agree to make ongoing monthly contributions automatically through your bank account (preferred) or your credit or debit card. Your participation as a WTVP Sustainer allows you a convenient and affordable way to continually support the station without ever having to write out another check. It's easy for you and great for WTVP as your membership is always current and so is your support!

Need to update your Sustaining Pledge? Download this form, complete and mail to WTVP.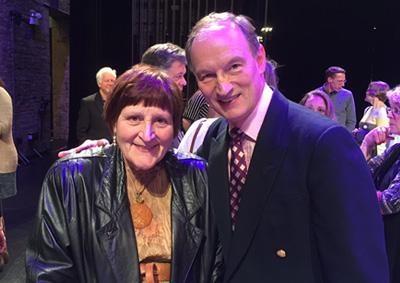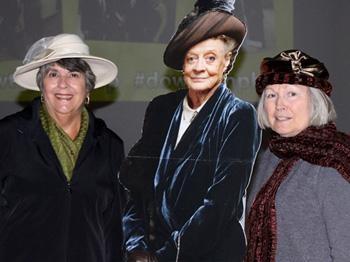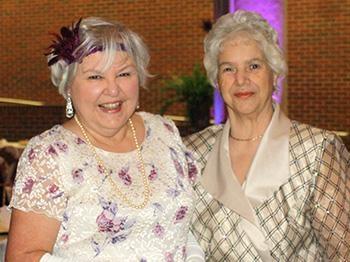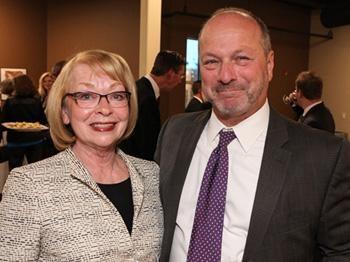 Frequently Asked Questions | Sustainers
Have a question about Sustainers at WTVP? Check out our Frequently Asked Questions.
What are the benefits of becoming a Sustaining Member of WTVP?
Becoming a Sustaining Member is a way to put more of your dollars towards national PBS programming and local programs and documentaries in WTVP broadcast schedule!
As a Sustaining Member, you:
Become part of the WTVP Family.
Spread your support* out over the year makes generosity easier on your budget and gives WTVP the security of a stable revenue source.
Automatically renew your membership each year – no more renewal notices or wondering if your membership expired.
Are eligible to choose a thank-you gift each year.
Receive monthly program guide and WTVP Passport (minimum $5 a month level) without interruption
Help WTVP reduce costs, so more of your dollars are invested in the programs you love
Provide WTVP with a dependable source of funding
* Monthly sustainer level is the total membership level divided by 12. This will calculate the monthly sustainer payment.
When will my recurring gift be charged?
Your first gift will be processed 1-2 business days after you make your pledge. After that you'll be charged around the same time each month for future payments. If you submit an update to your sustaining gift, you will keep the same payment date unless otherwise requested.
Does my sustaining gift have an end date?
As a sustainer, your support for WTVP will never expire and we're so grateful for that. However, we understand that sometimes donors need to adjust the amount, request a future end date or cancel and we can take care of that at any time. Please contact WTVP Development at (309) 495-0547.
How can I update my sustaining gift?
You may update your sustaining membership by:

PHONE:
WTVP Development Office
(309) 495-0547 or (800) 837-4747
8:30 a.m. to 4:30 p.m., Monday through Friday

EMAIL:
development@wtvp.org (PLEASE DO NOT send card information within an email.)

MAIL:
Download the Printable Sustainer Update Form and mail it to our offices

WTVP Membership
P.O. Box 1347
Peoria, IL 61654-1347
Can I see the details of my current sustaining gift online?
We cannot currently display the details of your giving online. Please call our Membership Department at 309-495-0547 between the hours of 8:30 a.m. and 4:30 p.m. Monday through Friday for more information about your current or past support.
What is EFT or direct debit from my bank account?
EFT (Electronic Funds Transfer) is a payment method that uses your bank's routing and account numbers to securely donate to WTVP on an ongoing basis. Many sustainers choose to give directly from their bank account because credit and debit cards have expiration dates and are frequently updated, whereas bank account numbers rarely change so your support can continue uninterrupted.
If my card expiration date changed but my card number did not, why do I have to give my card number again?
WTVP adheres to all laws and regulations pertaining to handling of donor credit and debit card account information. Payment Card Industry (PCI) regulations require that WTVP not store actual credit card information on its computers, so when you provide your new expiration date WTVP must also re-enter the card information to update it.
Do I have to make a new pledge to request a thank you gift?
No. If you have not chosen a gift with your pledge for the year, you can request one at any time, even during pledge drives. To request a gift, call our Membership Department at 309-495-0547 available from 8:30 a.m. to 4:30 p.m., Monday through Friday.
Is my sustaining gift tax-deductible?
Yes. Your gift to WTVP is fully tax-deductible, minus the fair market value of any thank you gifts received. You'll receive an annual summary of your giving at tax time, by January 31.