WTVP is Trusted. WTVP is Valued. WTVP is Essential. Many people in central Illinois have shown their support by donating their time to volunteer with WTVP. Your support generates untold dollars worth of goodwill for our community and helps continue programs that inform, motivate and stimulate the imagination. It's well worth your investment of time. It's no secret that volunteers are the lifeblood of WTVP. The station continues to grow largely because of the commitment of volunteers and the support of individual viewers and the central Illinois business community.
Membership – Throughout the year, WTVP conducts on-air membership drives. We have positions as a greeter, a trainer and to help answer phones for individuals and groups.
Office – Regularly WTVP needs individuals to help with the daily routine of many tasks like mailings, reception desk, calling new members, filing, and computer entry.
Auction – Each year WTVP produces a live, televised Auction. Prior to and during the annual Auction there are many areas for volunteer opportunities like soliciting auction items, picking up donations, or helping during auction week.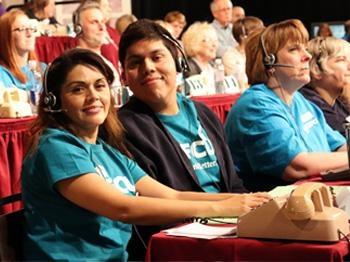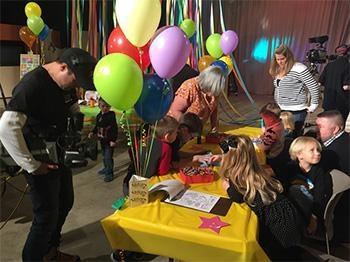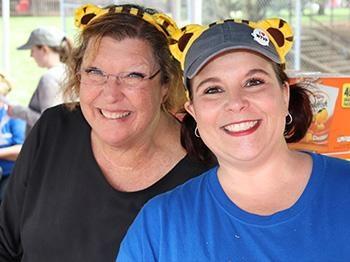 Frequently Asked Questions| Volunteering
Have a question about Volunteering at WTVP? Check out our Frequently Asked Questions.
How is volunteering helpful to WTVP?
WTVP relies on several hundred volunteers each year to help with office support, mailings, events, membership drives, outreach and educational activities and the annual auction.
Is there age requirements to be on the WTVP Volunteer Team?
Volunteers must be 14 years or older (under 18 must be accompanied by a parent or guardian)
Why volunteer at WTVP?
Explore your Public Media station behind the scenes Gain beneficial workplace skills Meet other volunteers and network with experienced WTVP employees Receive excellent volunteer benefits Help fulfill WTVP's mission, visions and values
How do I sign up for volunteering?
Contact WTVP's Development Office at 309-495-0547 or email development@wtvp.org to let us know how you'd like to help.
Who are the Pekin Friends of 47?
The Pekin Friends of 47 mission is to promote Public Television through fundraising as a volunteer organization and to help provide extra hands for many station activities. We raise monies by hosting an annual Bowl-A-Thon event in March of each year. To become part of this dedicated volunteer group, contact the current Friends President, Karl Stach, 309-565-4006 or stach4720@gmail.com