Notes from WTVP - August 2020
by
Published on
• Last modified on

Station Announcements
WE ARE GETTING READY FOR THE CAMPAIGN… ARE YOU?
This month on WTVP we're taking the first of many steps to help educate, inform and encourage you to participate in the political season ahead. We will air complete coverage of the Democratic (August 17 – 20) and Republican (August 24 – 27) National Conventions, so you can see and hear where the major political parties are headed. Whether you rely on WTVP or other source(s) for news and information, I encourage you to do your homework, understand the issues and make your political decisions as informed citizens. Your preferred nominating convention can be the start. If you want the full picture, why not watch both?
I urge you to register to vote, and when election day rolls around in November, get out and cast your ballot. Or, if you prefer, contact your Election Commission and request a vote-by-mail ballot instead of in-person voting on Election Day. It's easy, safe and convenient, and there is no fee. Who you vote for is your choice; the act of voting itself is one of the most powerful actions you can take to get what you want for your community and our nation.
WTVP will air more political news and analysis in the months ahead. Count on PBS NewsHour and other programs on WTVP to seek out all perspectives so you can make informed decisions.
It is becoming cliche to say that we are "living in unprecedented times," but it's hard to deny that it's true. A global pandemic, a national movement for social and racial justice, and now, one of the most contentious elections in recent history. WTVP has been and will continue to be here for you through it all.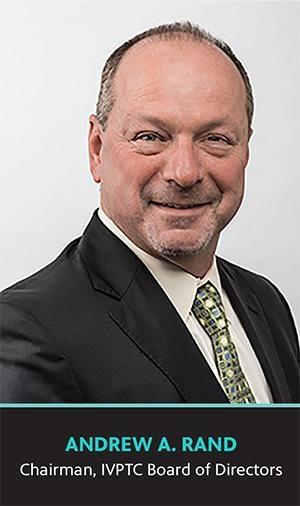 WTVP IS TAKING CARE OF BUSINESS
WTVP recently produced a promotion with the headline, "Taking Care of Business" to promote our daily Business Block programs. It's a simple statement that speaks to one of the many audiences we serve as a community-based public media organization.
Every weekday starting at 5 p.m., the WTVP lineup includes two hours of business-focused programs, including DW News, Consuelo Mack WealthTrack, Plan Stronger TV, Roadtrip Nation and America's Heartland. These engaging and inspiring shows cover everything from international business news and retirement planning, to personal investing, career development and American agribusiness. Topping it all off is the PBS NewsHour, one of the longest running and most trusted news programs on television.
Of course, WTVP has always been a proponent of a strong, vibrant Central Illinois economy. Program underwriting and corporate support for WTVP allow area businesses to be a part of the WTVP family while benefiting from the marketing power of public media.
The Business Block is just one of the ways WTVP is educating, engaging and inspiring Central Illinois. I encourage every viewer to connect with the business community by checking out the WTVP Business Block. You're sure to find a favorite and learn something you can use for personal or financial growth. We are truly grateful for the endless support of the regional business community and the leaders who believe in quality television. WTVP is committed to continuing to take care of business.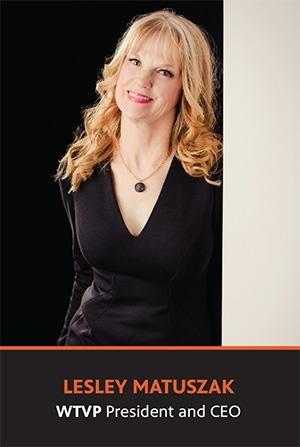 THANKS FOR MAKING KID-FRIENDLY TV POSSIBLE
My granddaughter recently reached a couple of milestones in her life. She turned two and she discovered Elmo. It has been interesting over the past few months to see what programs and videos she selects and how she accesses the content.
Delivery technologies have vastly changed in the short time since my children were her age. Besides the family TV, my granddaughter has her mother's old tablet loaded with pre-approved videos. There is also the internet and cable TV, supplemented with subscription services. As she watches I am again reminded, very pointedly, of the importance of programming that not only entertains children but also prepares them for success in school.
I am proud to work for an organization that provides quality children's programs on our main channel and 24/7 on PBS Kids. You too should be proud as a member of WTVP. Your donation helps provide a service that reaches more pre-school age children than any other kids' TV network and provides a safe viewing haven, all without commercials. WTVP is a bright spot on the vast media landscape and we truly appreciate what you do to make it happen.