And the 2017 Winners Are...
WTVP is pleased to announce our kindergarten through third grade winners and honorable mentions in our local PBS Kids Writers Contest.
These delightful, imaginative plotlines are from just a few of the winning stories from WTVP-Public Media's 2017 PBS KIDS Writers Contest. Click on the book cover to read each story and then turn the pages by clicking the bottom right corner.
Local winners and their families were treated to a party in the WTVP Studio where they received prizes including books, writing journals and a special t-shirt announcing them as a writing super hero. Every entrant received an official Certificate of Achievement.
WTVP congratulates all our entrants for their superb stories, and whether you enter with a class or on your own, be sure to watch next winter for another contest. We're looking forward to reading your story!
Check Out the 2017 Local Winners Celebration video & photos at the bottom of the page!
2017 Writers Contest Photo Gallery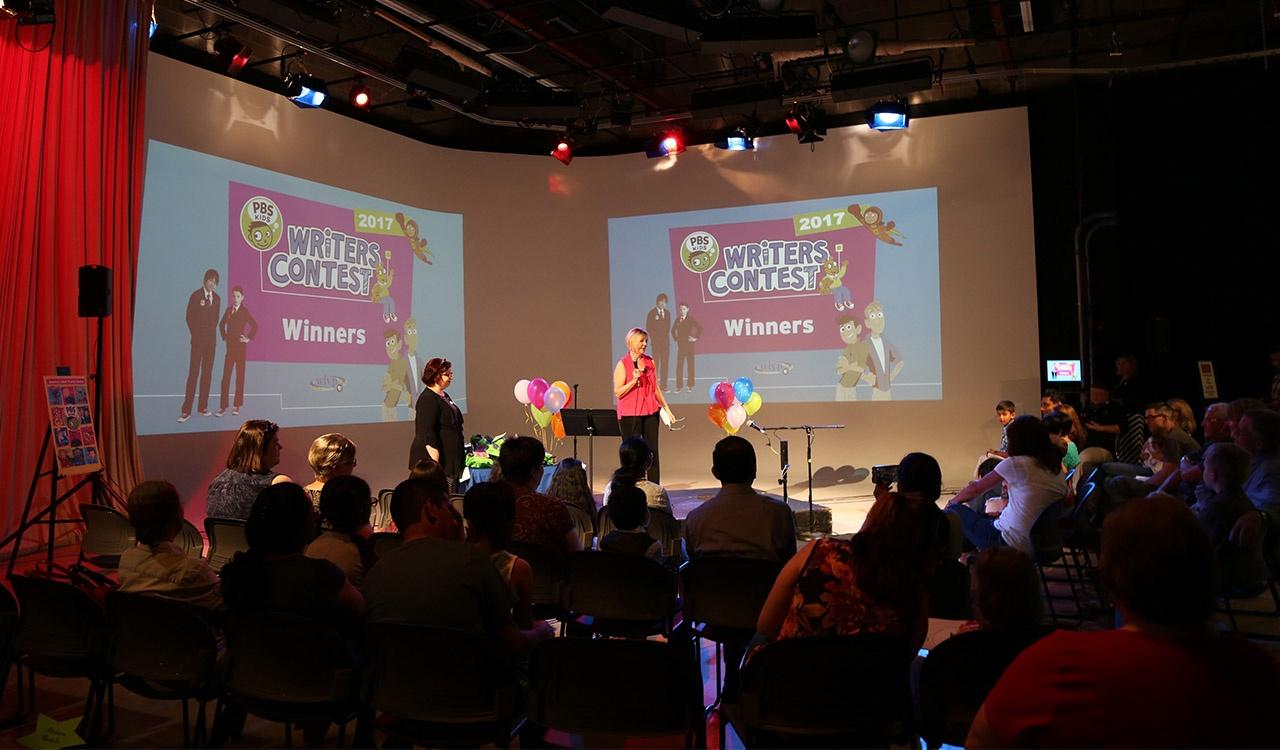 The 2017 Writers Contest Winners Event held in the WTVP Studio.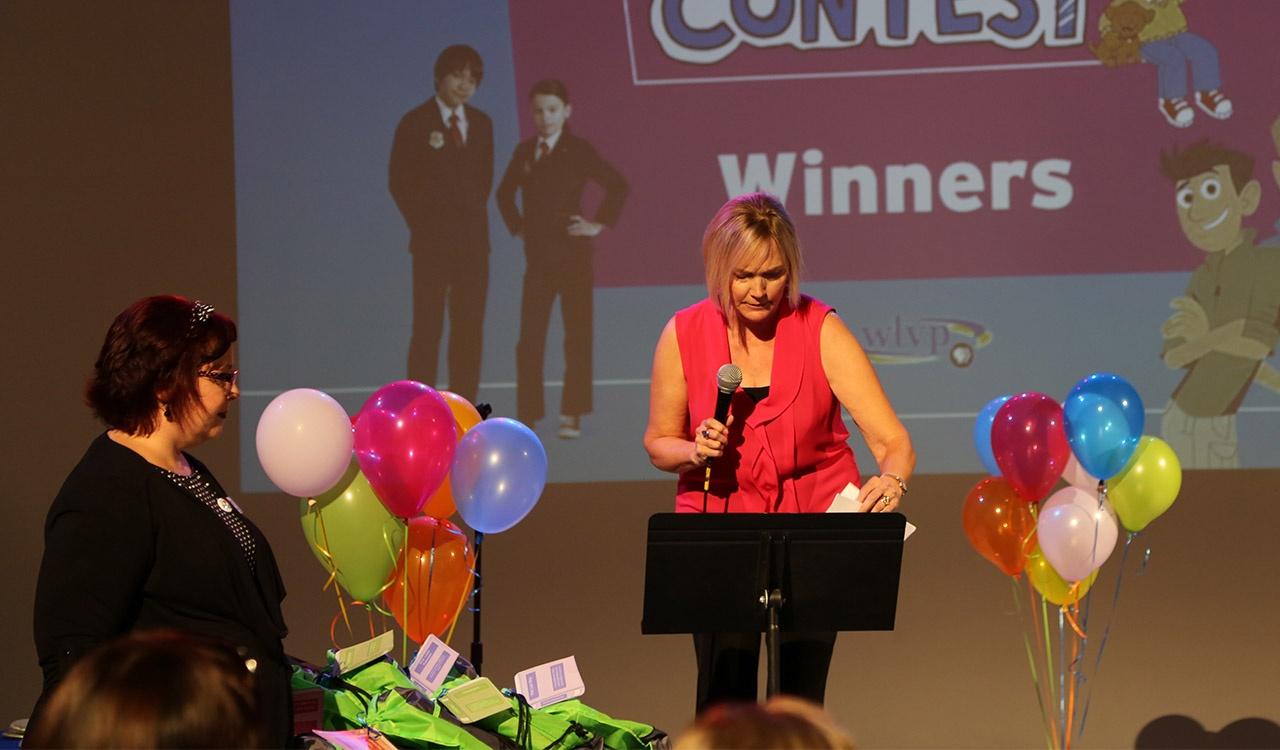 Awards Presentation at PBS Kids Writers Contest Event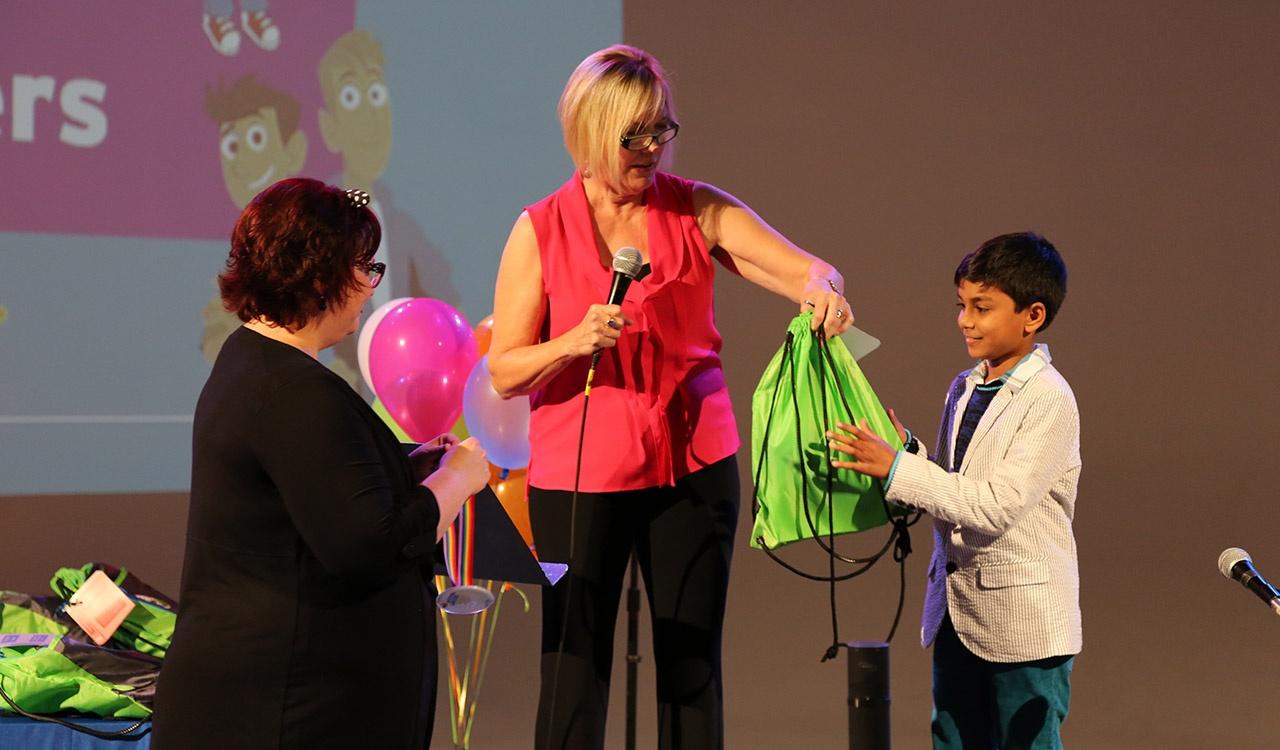 Mary and Julie giving prizes to a 2017 Contest winner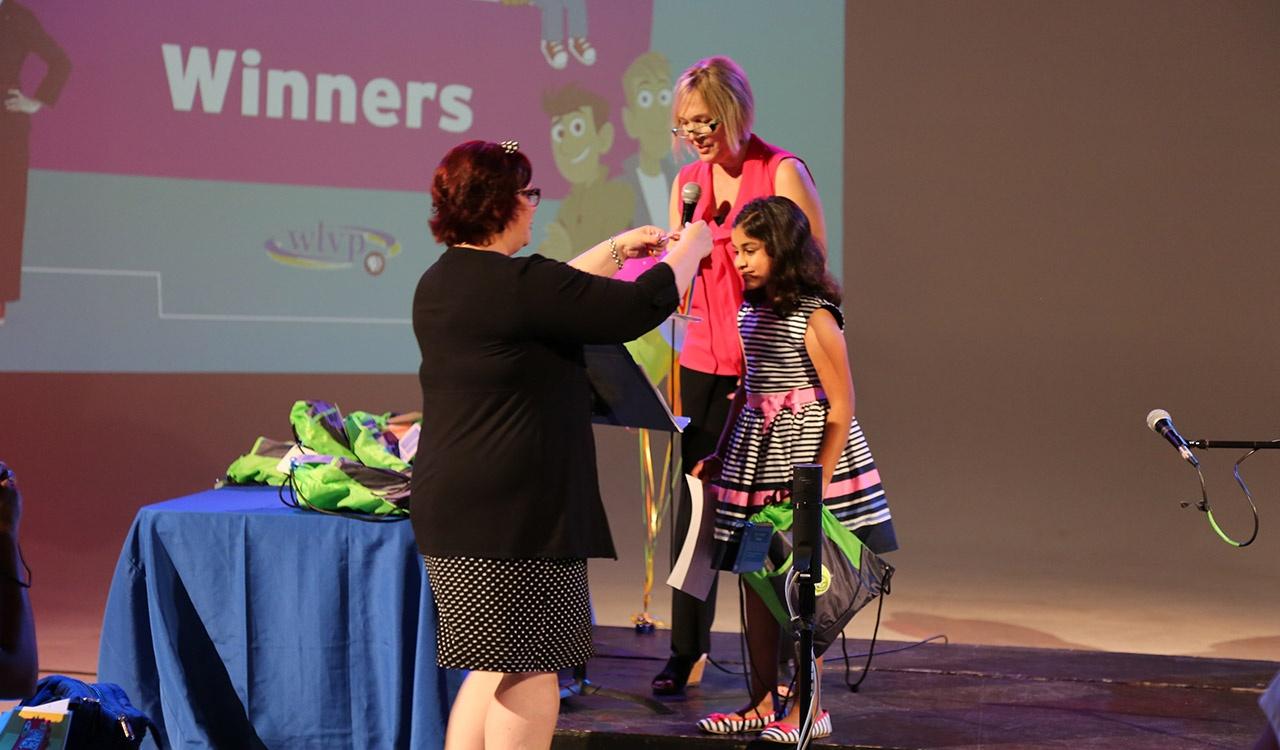 Awarding prizes at the 2017 Writers Contest Event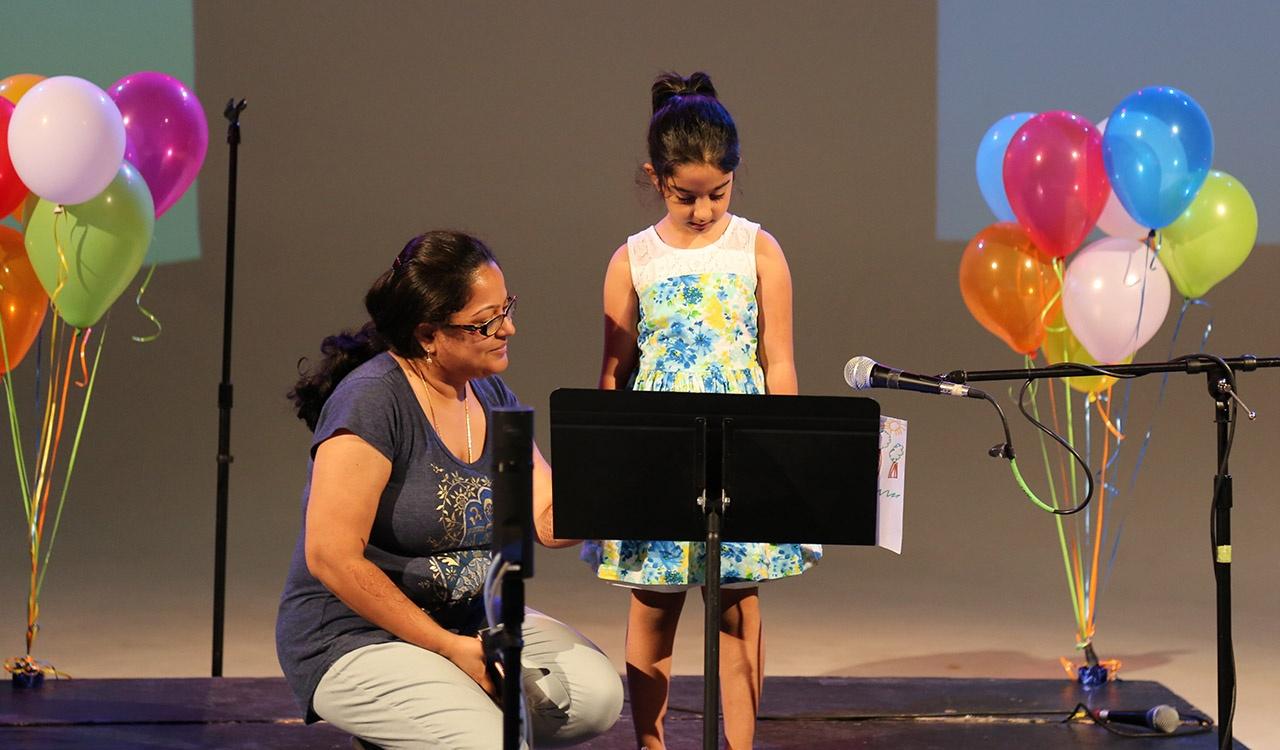 Writers Contest Winner reading her story in the studio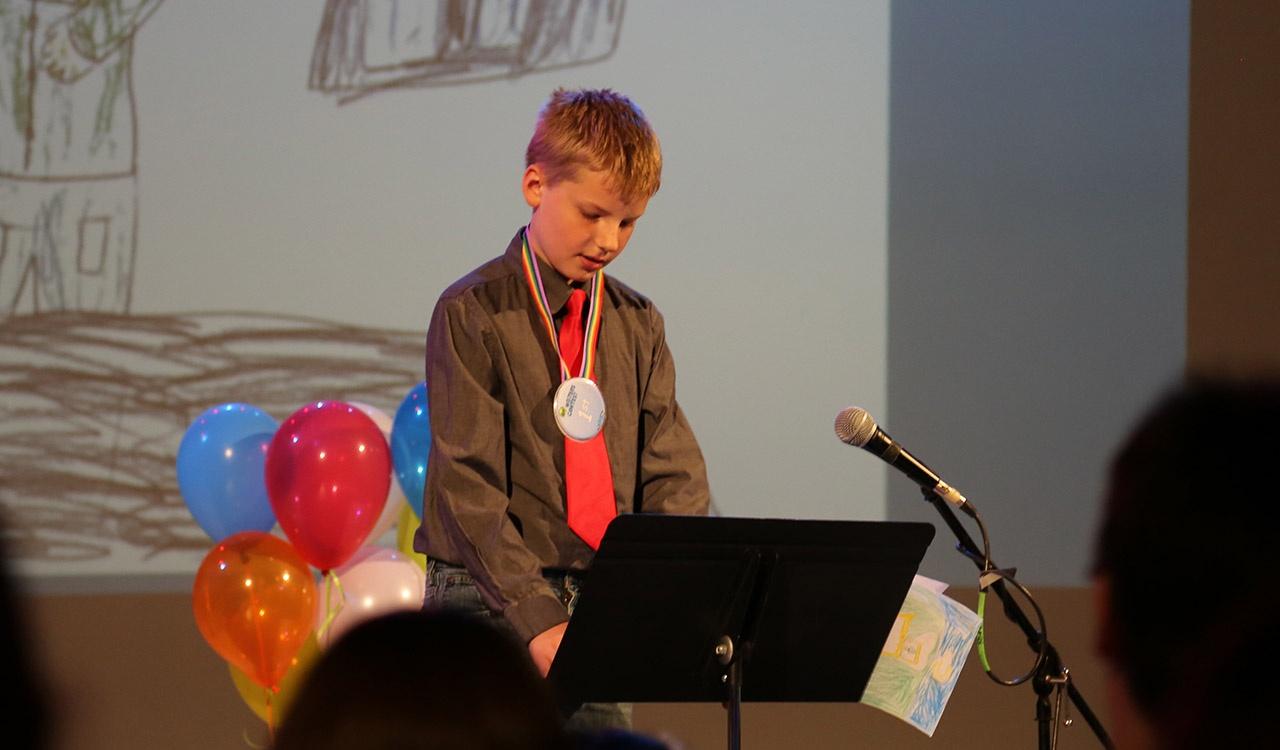 First Place 3rd Grade Writers Contest winner reading his story at 2017 Contest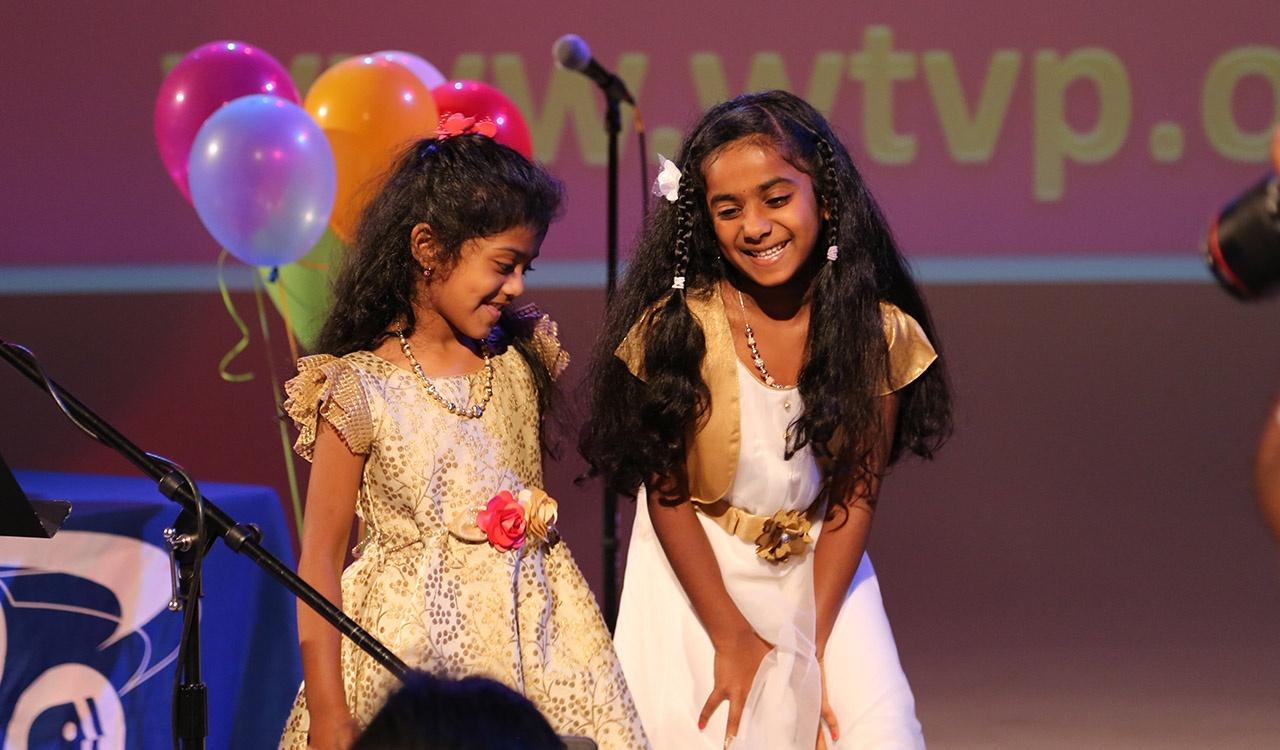 Two Winners onstage at 2017 Writers Contest Event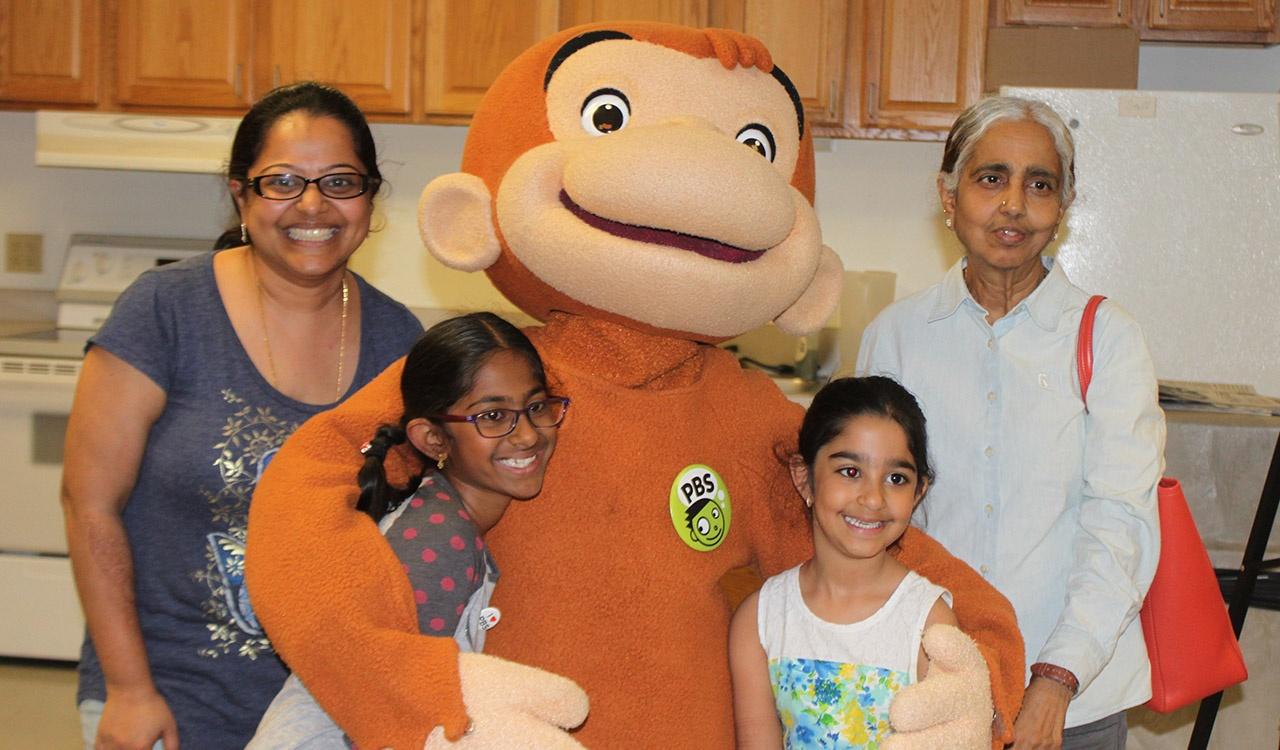 Winner's Family with Curious George at 2017 Writers Contest Event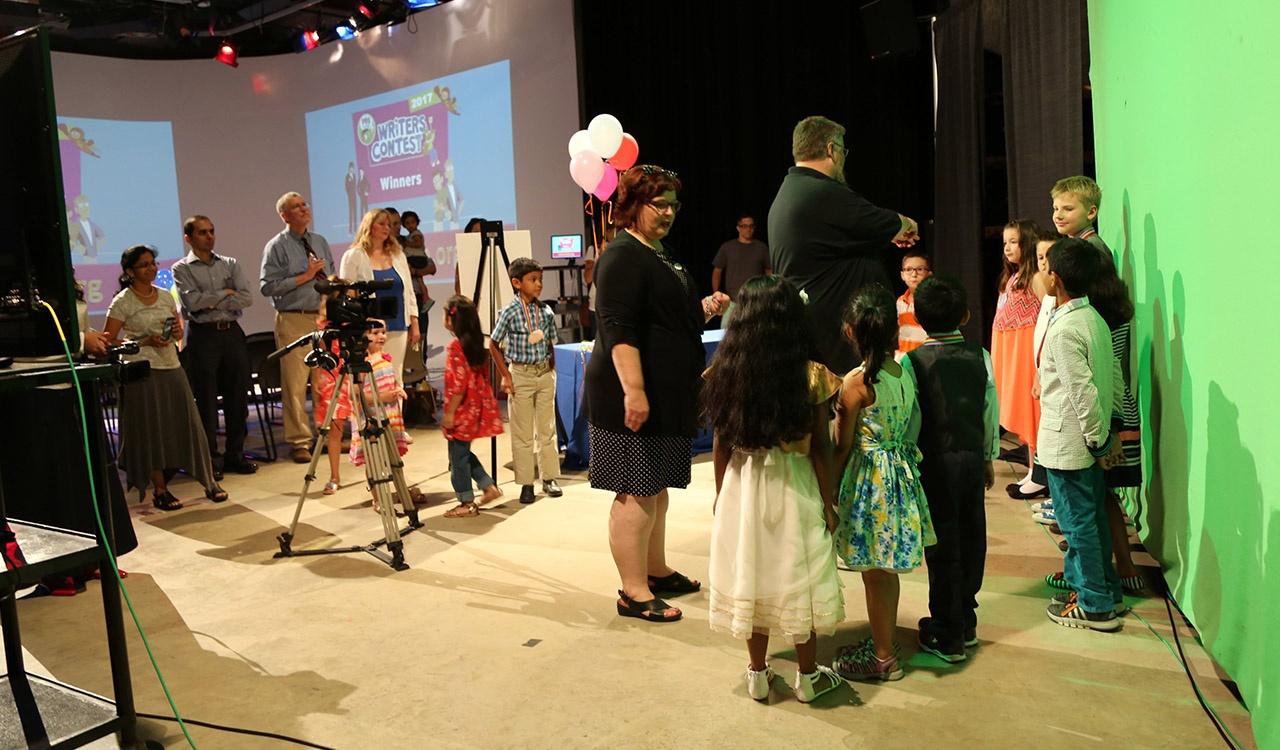 Setting up Winners in front of green screen at 2017 Writers contest event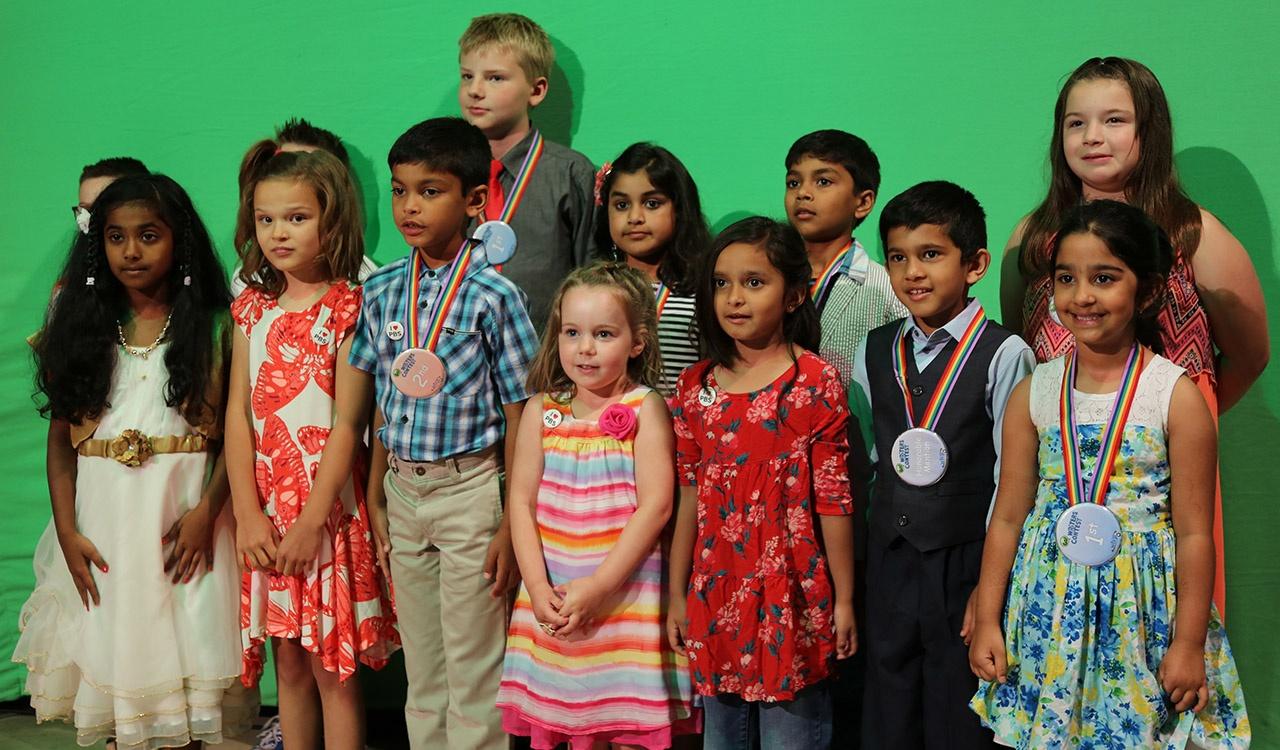 Group Shot of 2017 Writers Contest Winners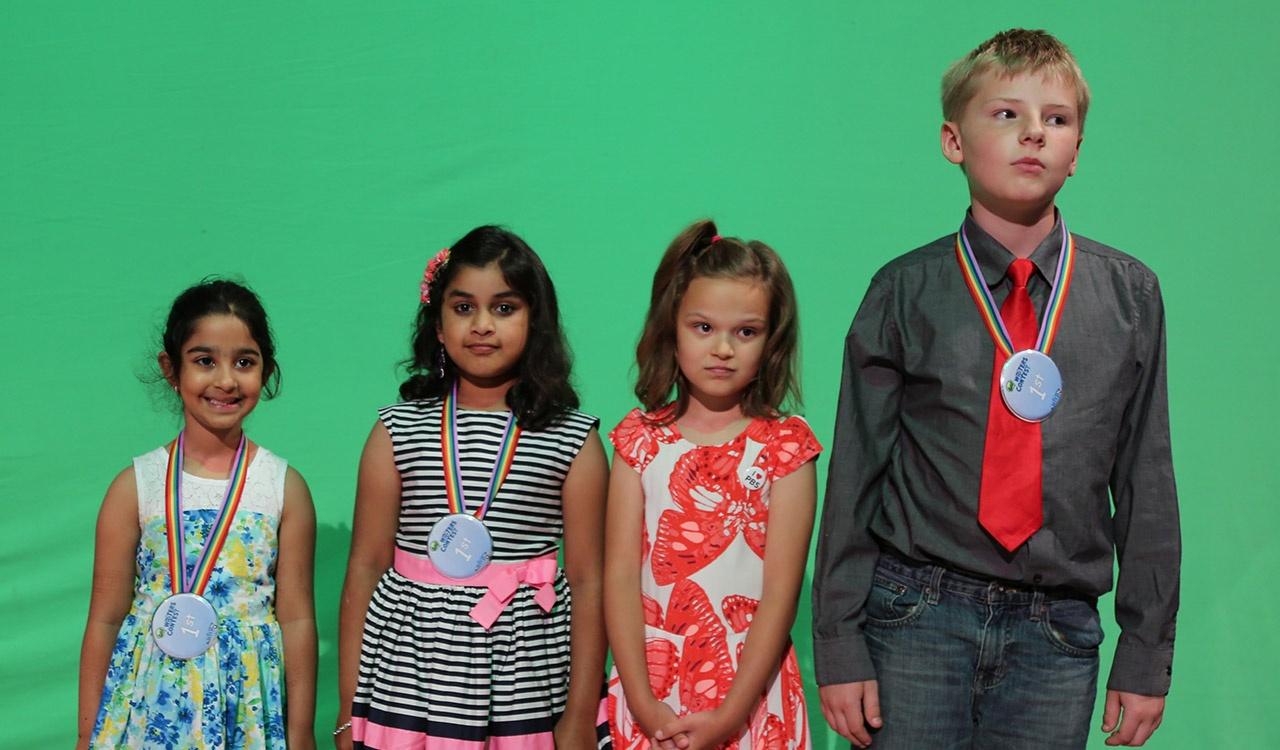 : First Place Winners at 2017 Writers Contest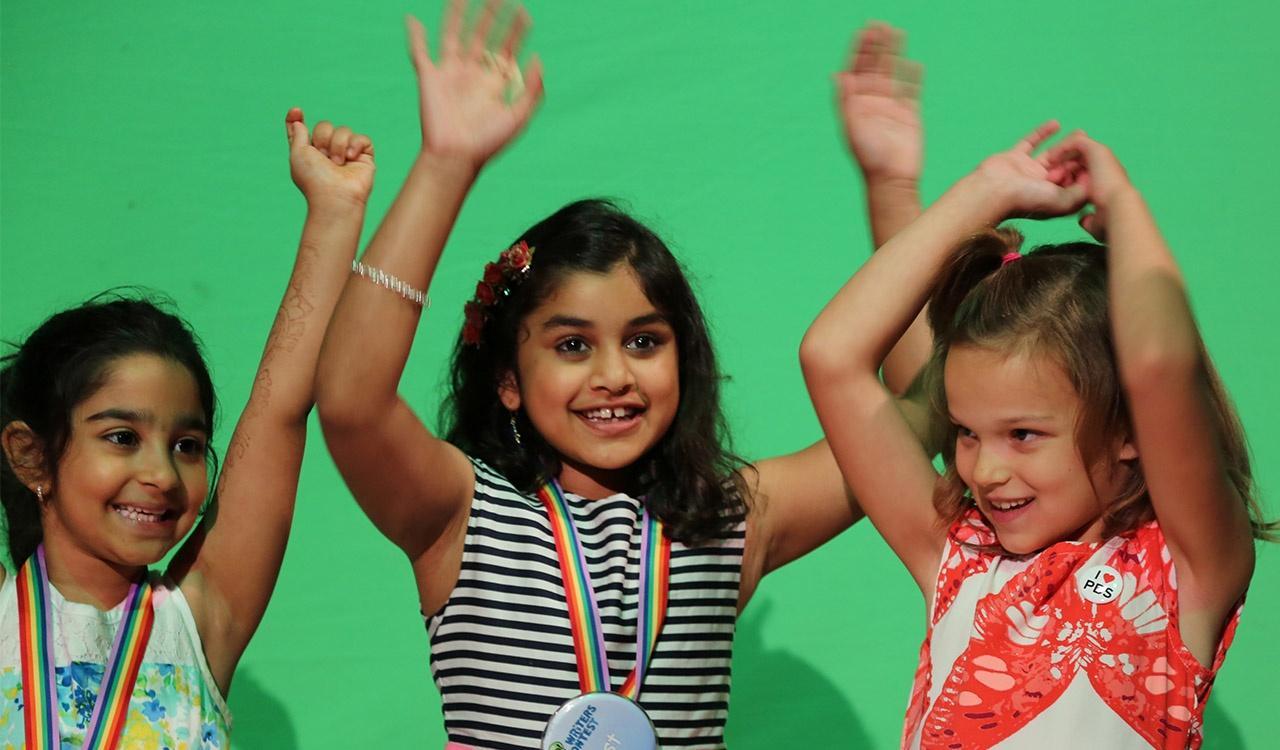 Three First Place Winners at 2017 Writers Contest Event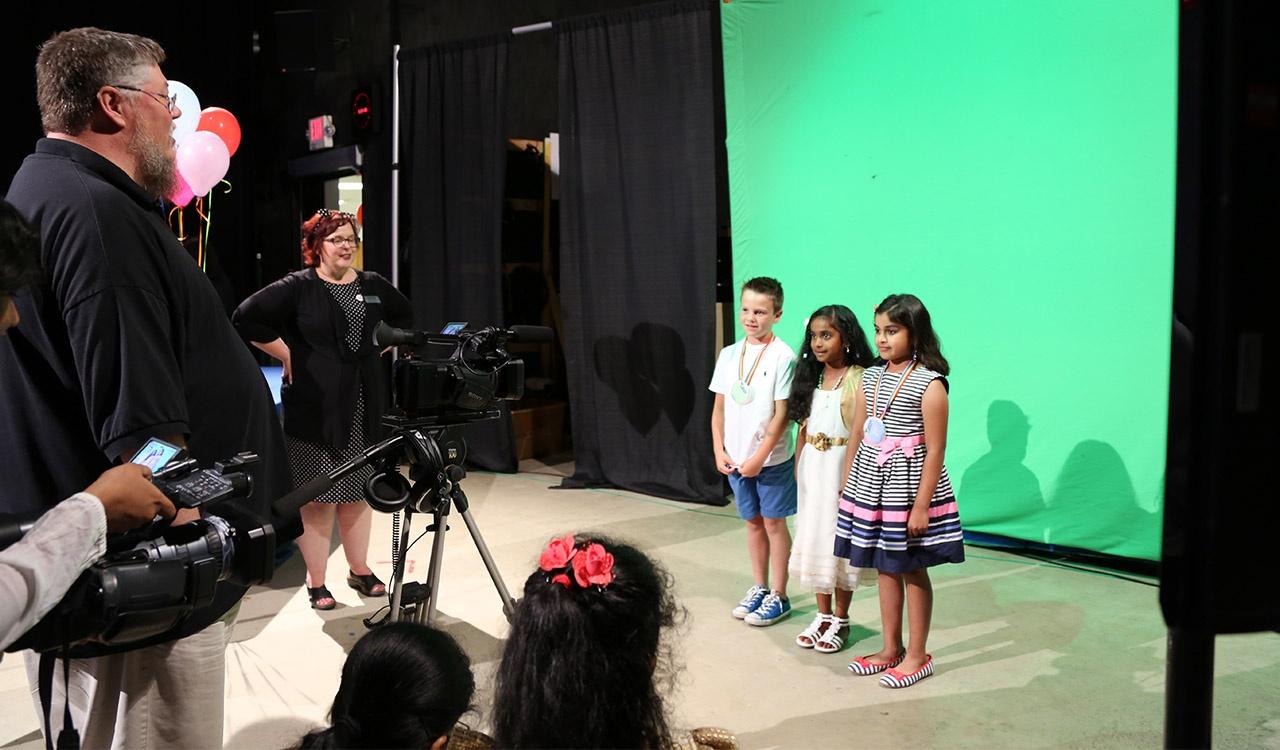 Three 2017 Writers Contest Winners Pose for a shot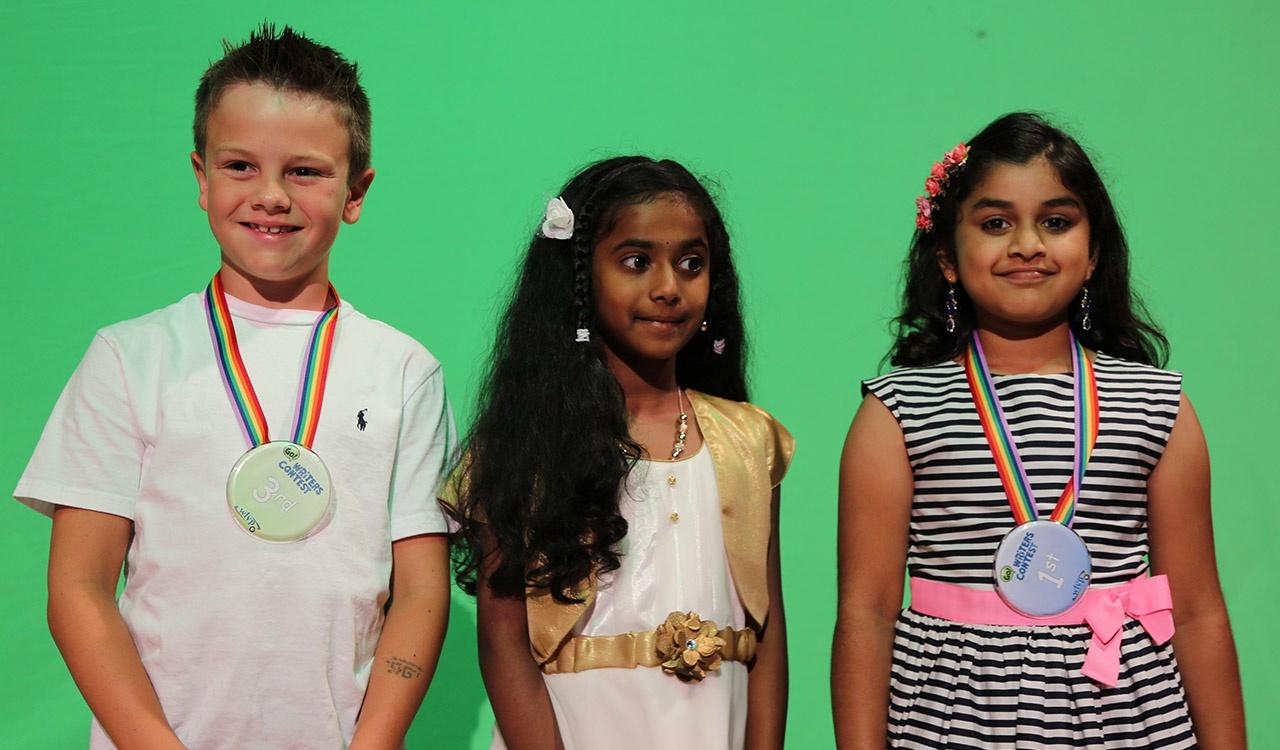 Three 2017 Writers contest winners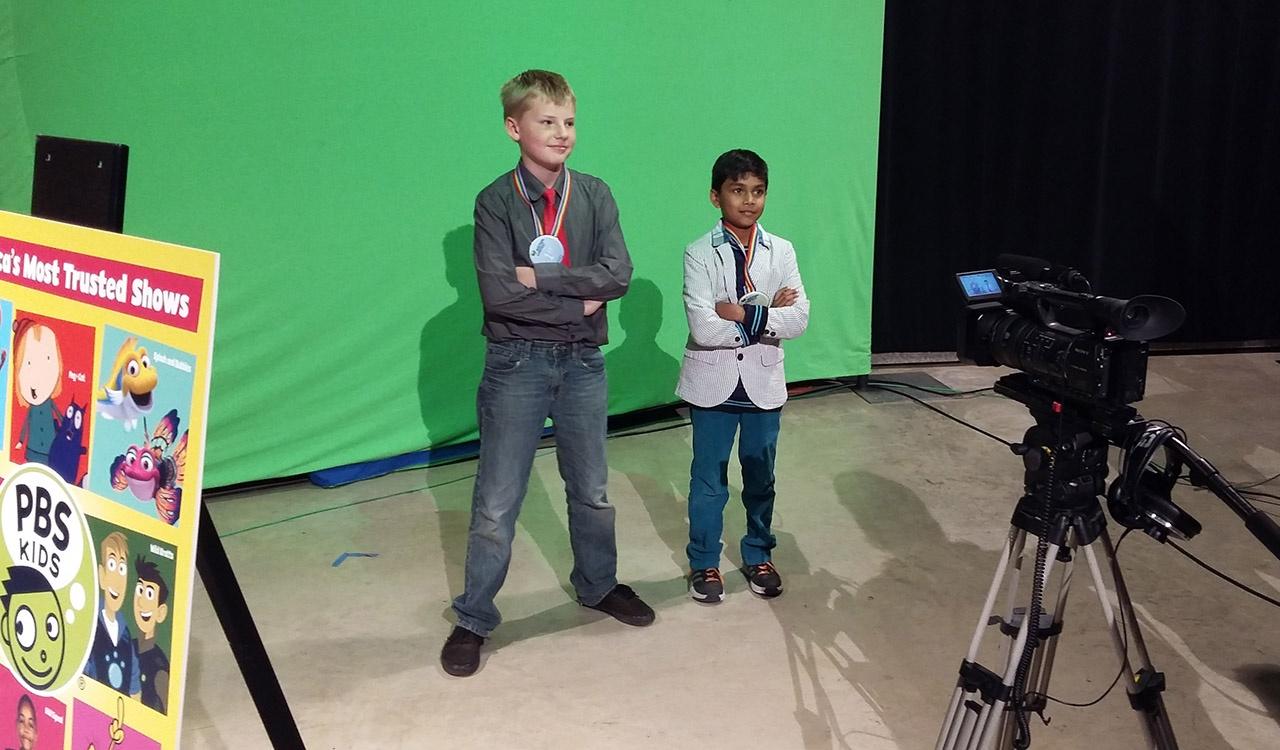 Two 2017 Writers Contest Winners Pose for a shot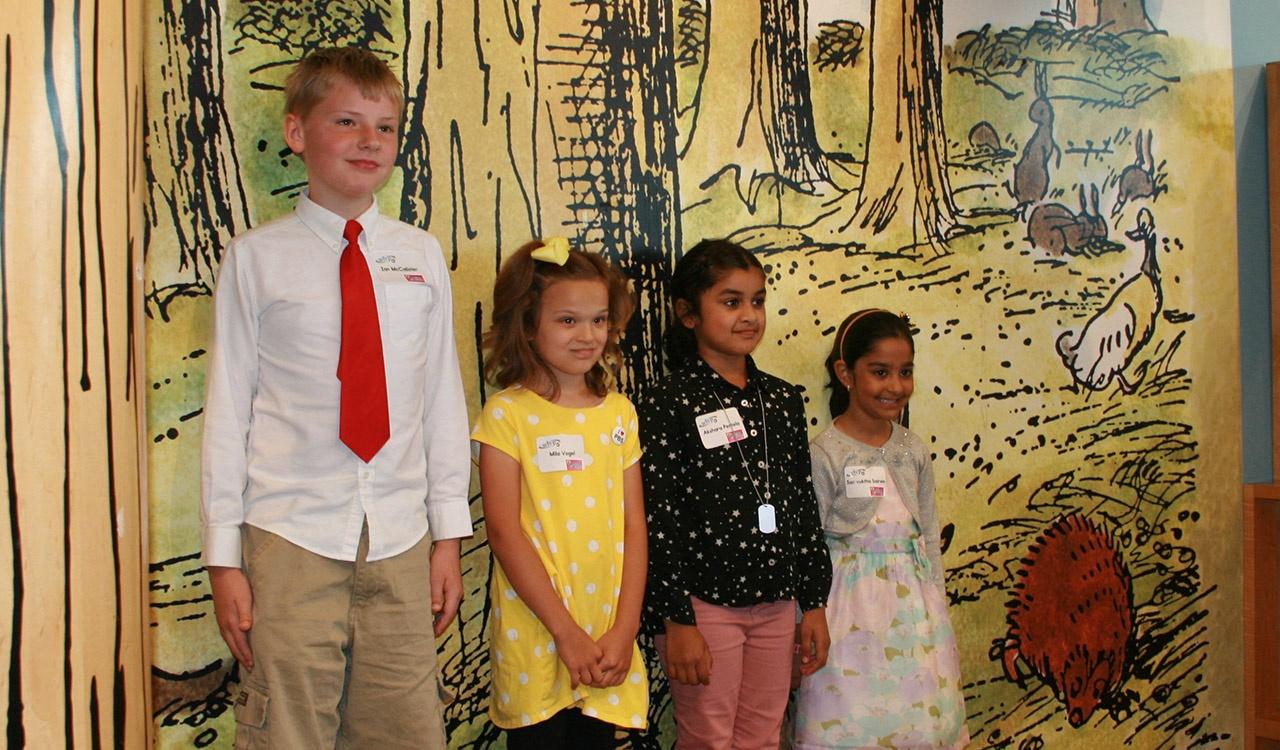 2017 Writers contest First Place winners at Barnes and Noble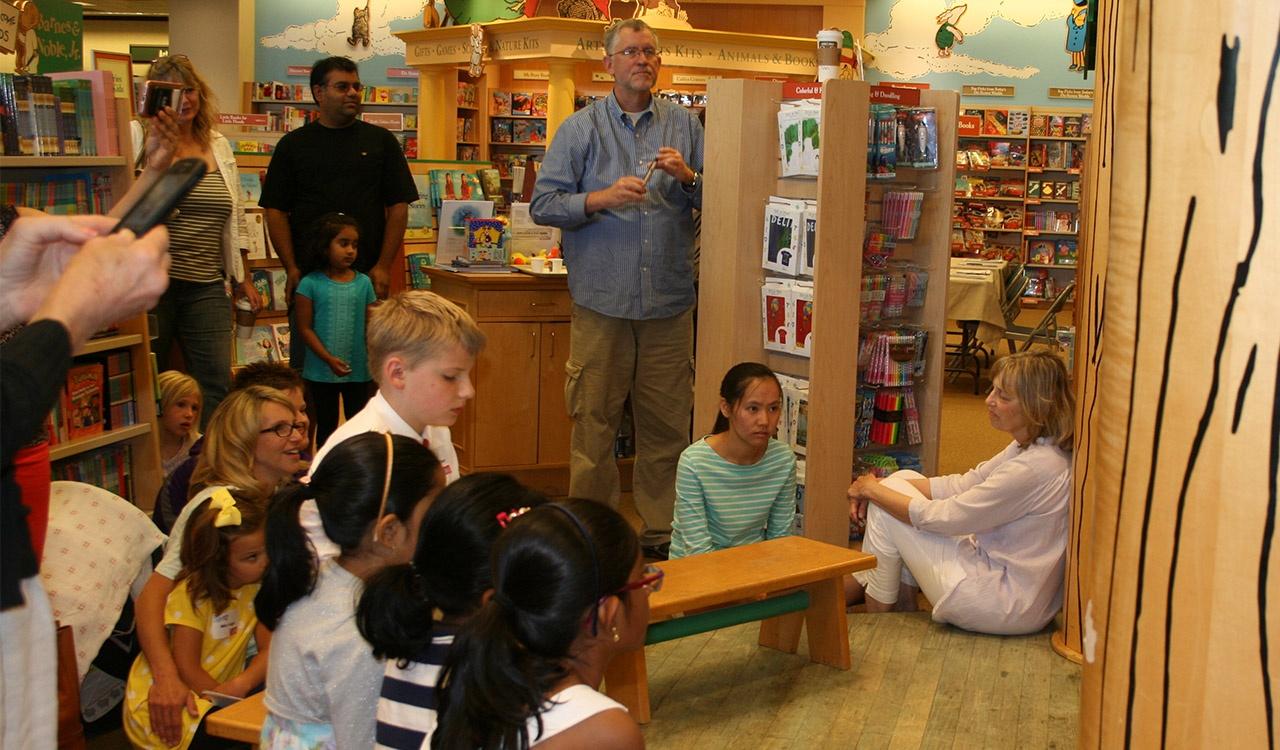 Little Local Authors Event at Barnes and Noble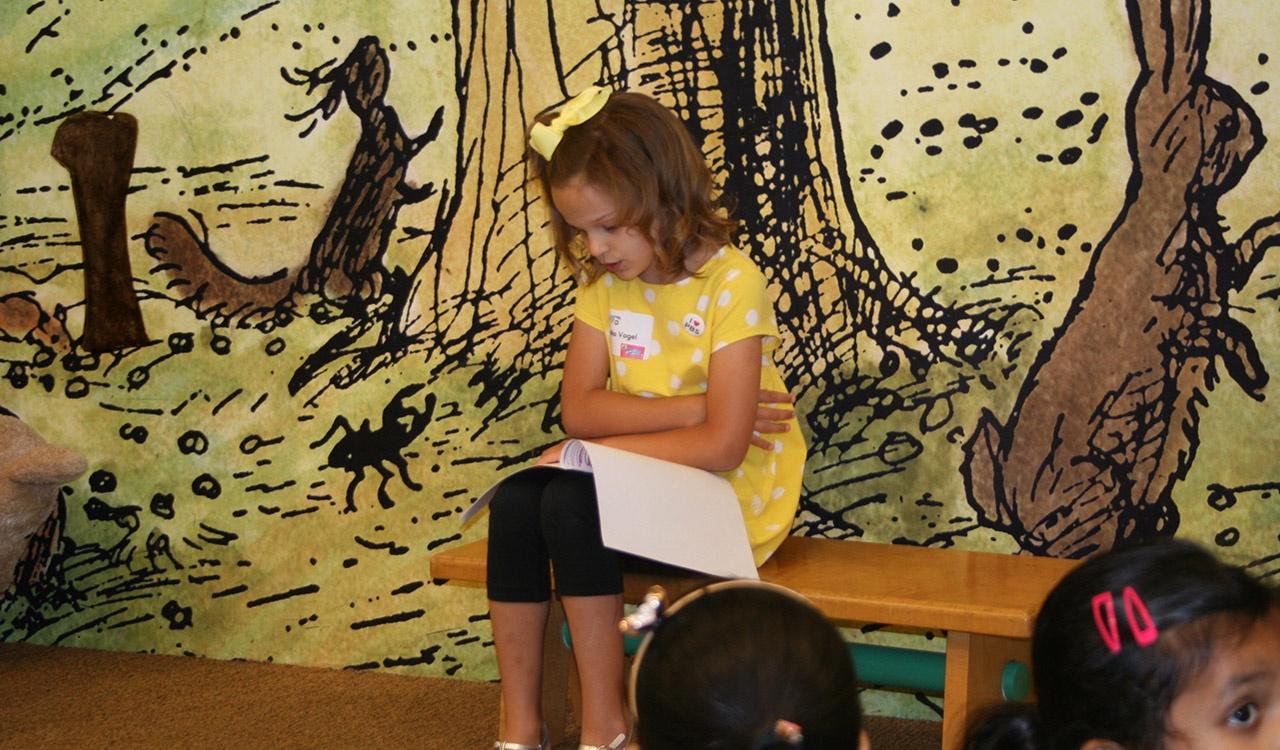 Mila reads at 2017 Little Local Authors Event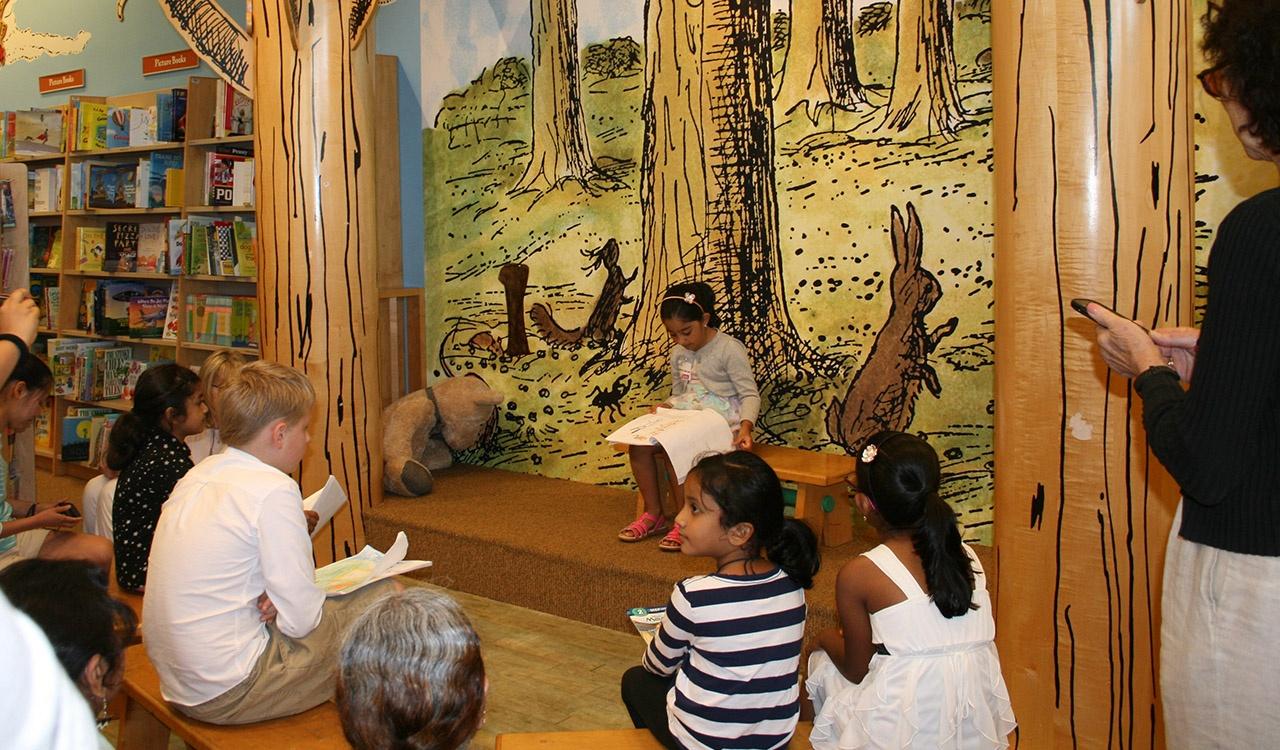 Samyuktha reads at 2017 Little Local Authors Event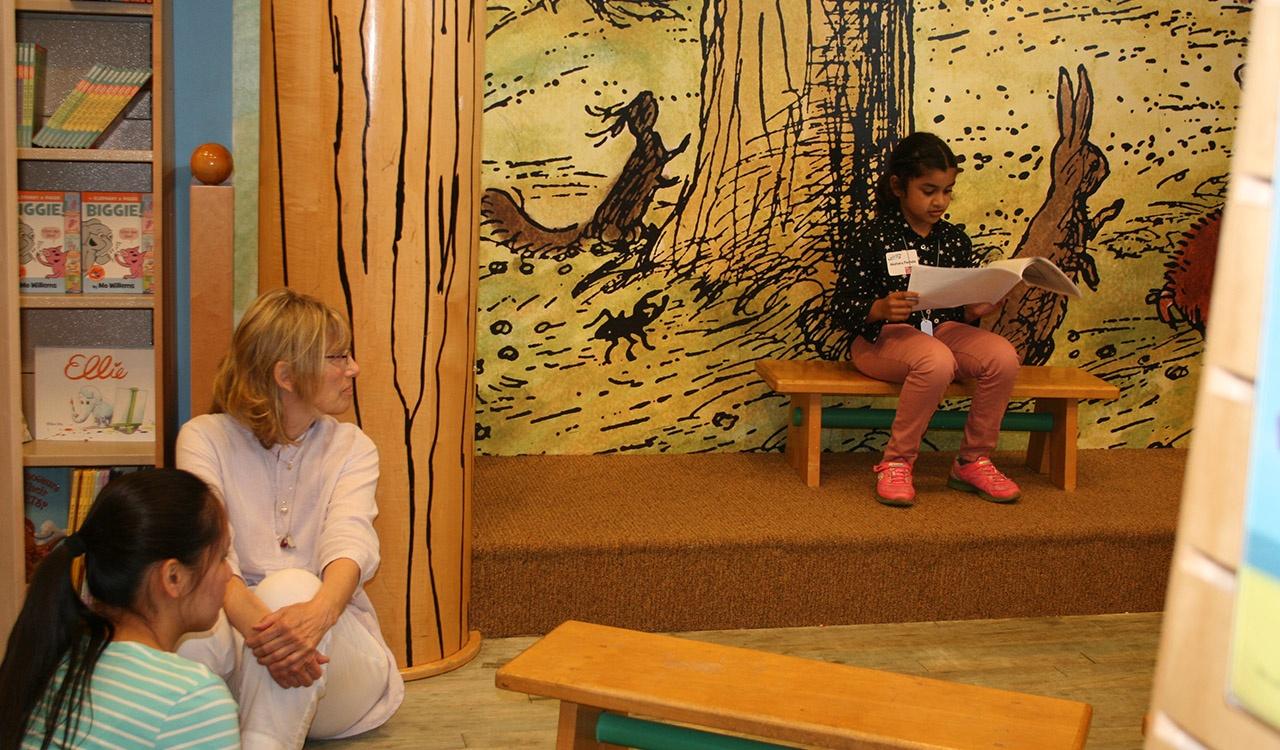 Akshara reads her story at 2017 Little Local Authors Event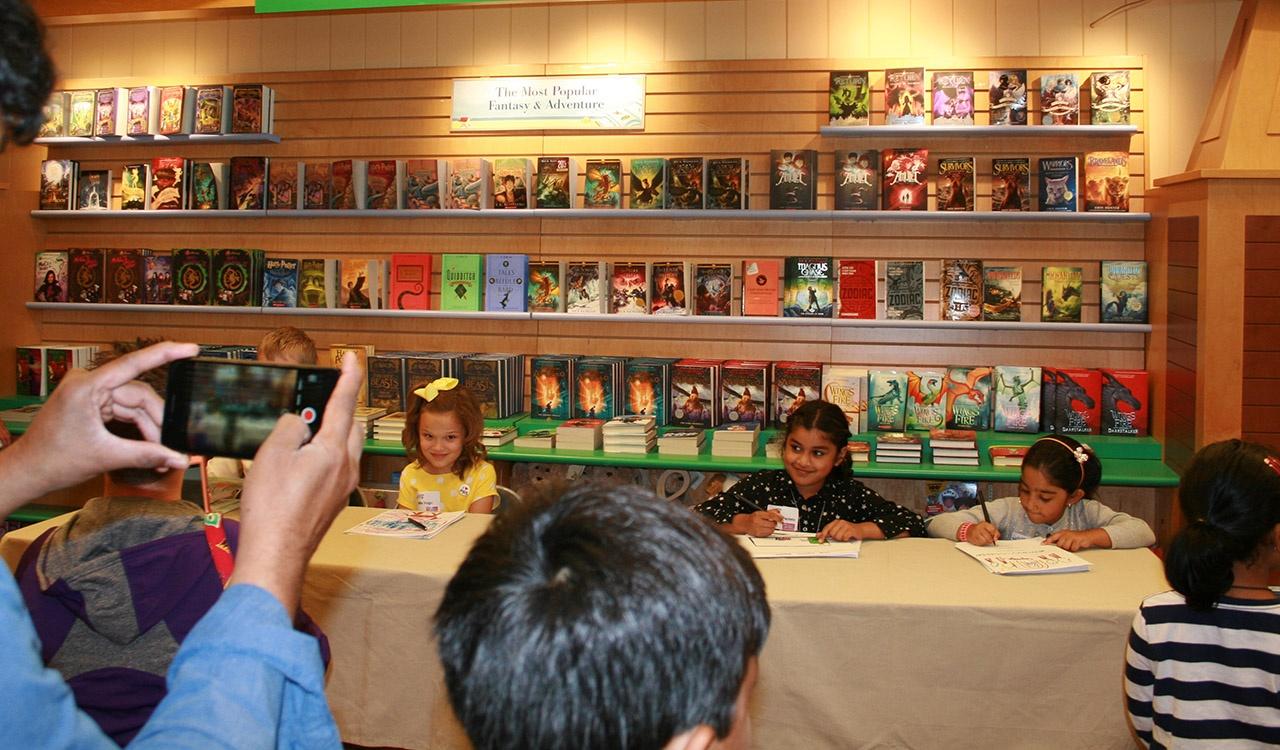 Book Signing at 2017 Writers Contest Little Local Authors Event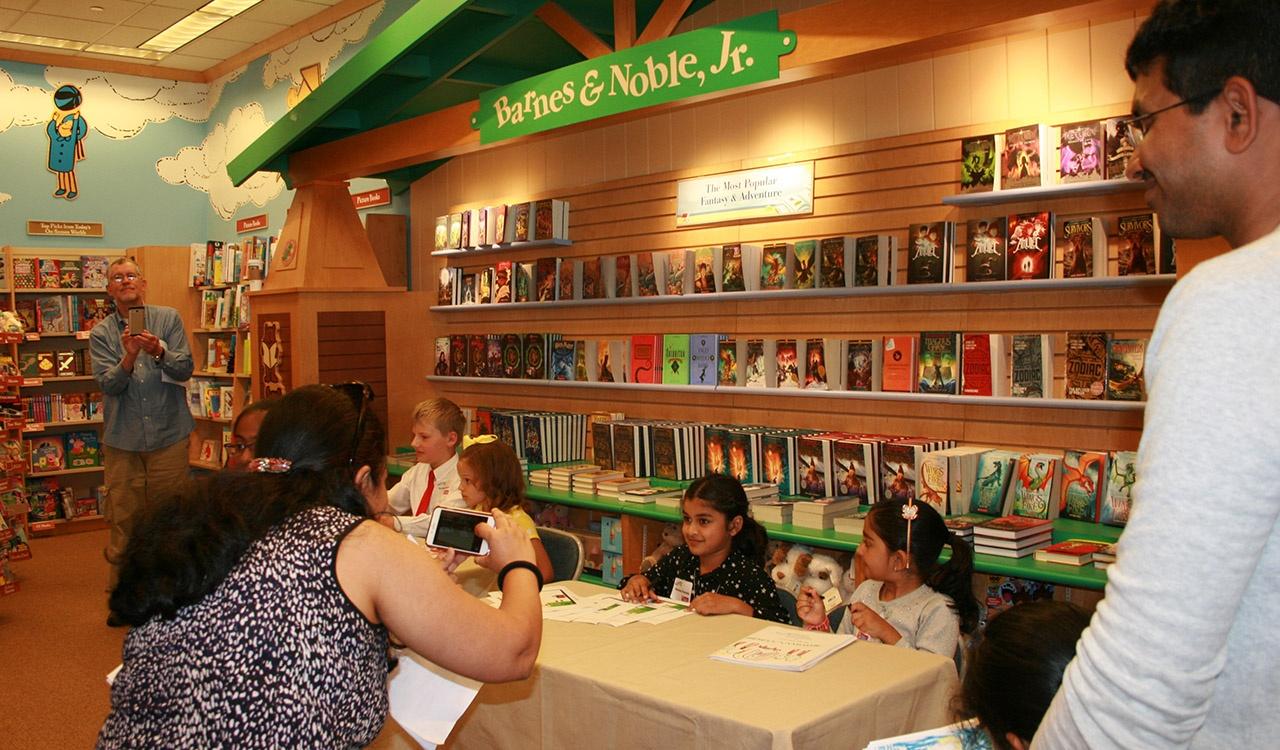 Book Signing at 2017 Writers Contest Little Local Authors Event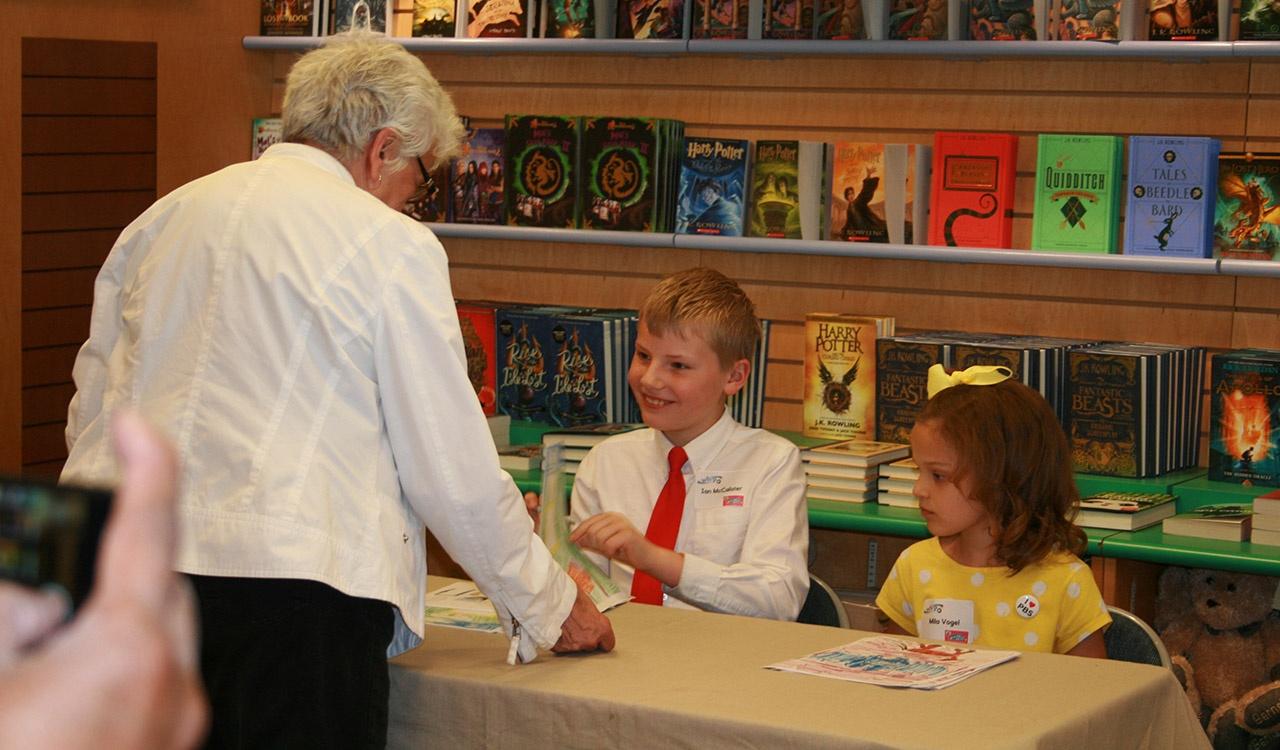 Book Signing at 2017 Writers Contest Little Local Authors Event with Ian and Mila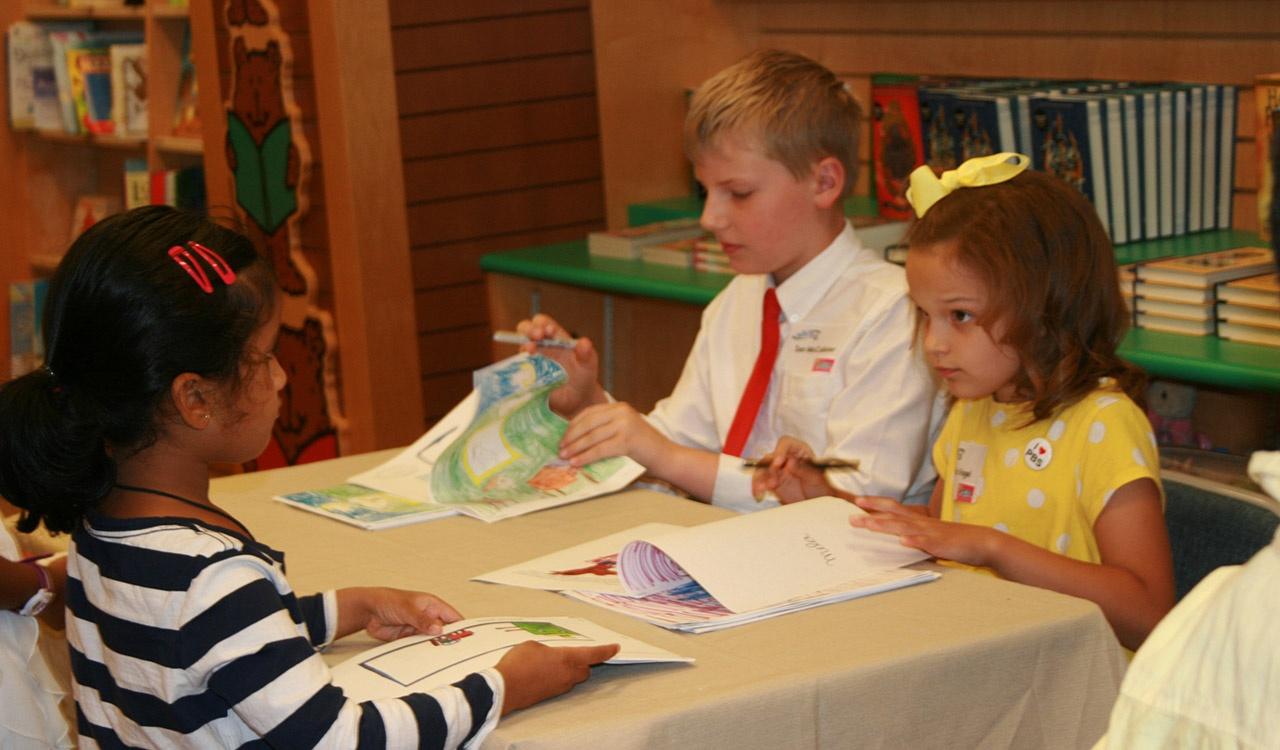 Book Signing at 2017 Writers Contest Little Local Authors Event with Ian and Mila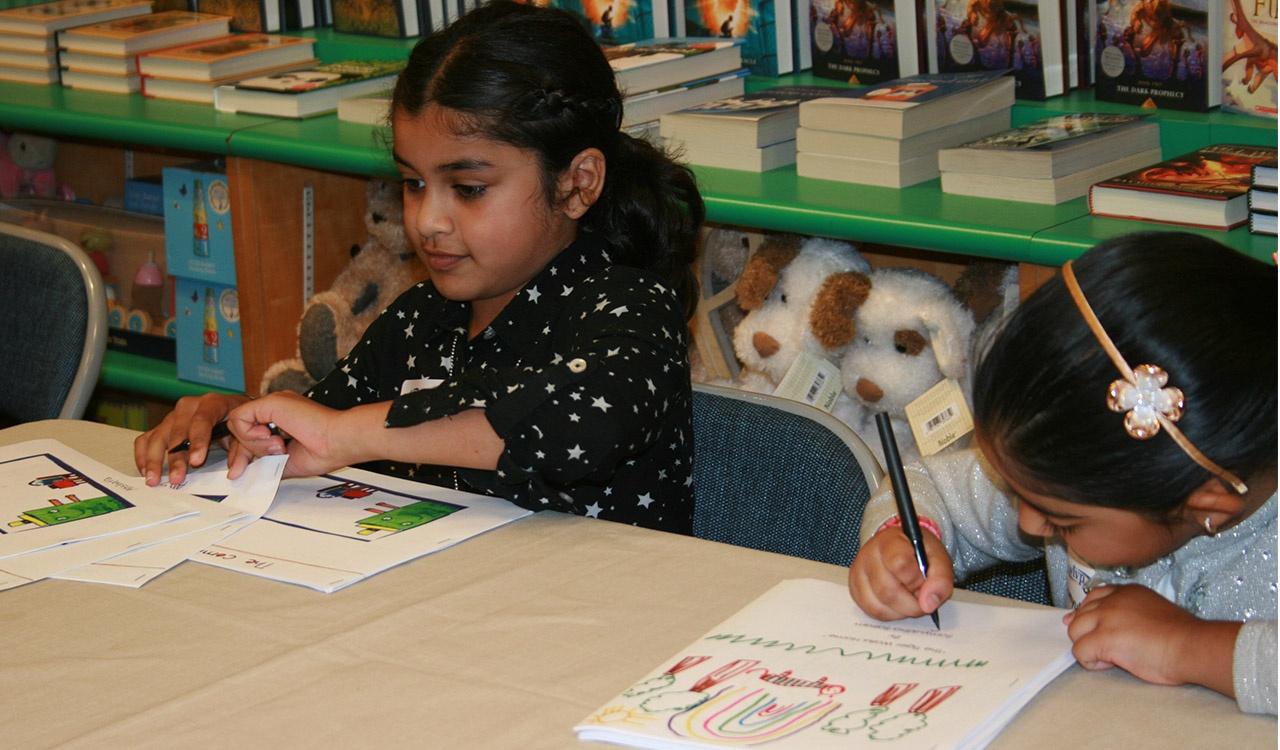 Book Signing at 2017 Writers Contest Little Local Authors Event with Akshara and Samyuktha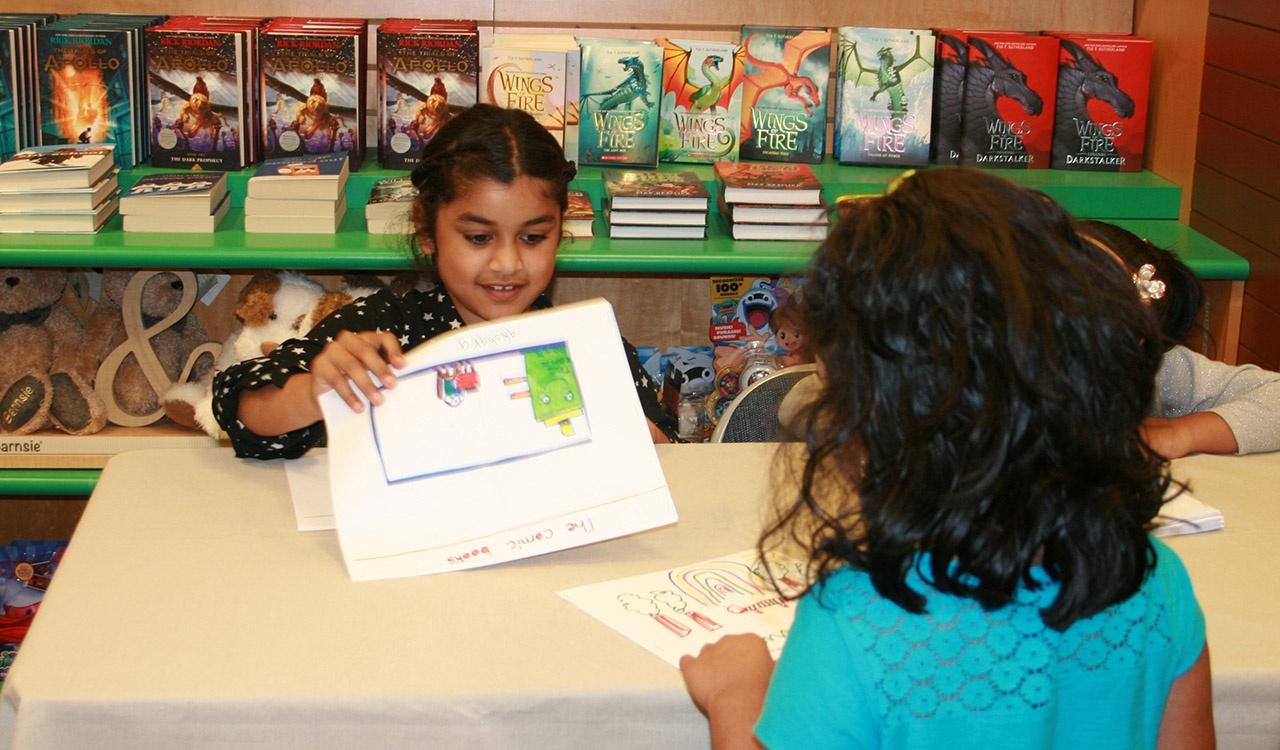 Book Signing at 2017 Writers Contest Little Local Authors Event with First Grade Winner Akshara
Watch the 2017 Local Winners Party: