Programming
Where can you go to find Renaissance and contemporary painters, dancers and other artists from cultures around the world? WTVP, of course. Sit back, relax and enjoy the best, most diverse arts programming anywhere.
RENAISSANCE WOMAN RESTORED
FRIDAY, JANUARY 7, 10 PM
Follow the restoration of a magnificent canvas created by a 16th-century nun who is considered to be the first great woman artist of the Renaissance. Plautilla Nelli painted a depiction of The Last Supper in the mid-1500s. It remained largely unnoticed and deteriorating for centuries and was rescued by Hoosier philanthropist Jane Fortune.
Airdates
WTVP-HD 47.1 - Fri, 01/07/2022 @ 10 PM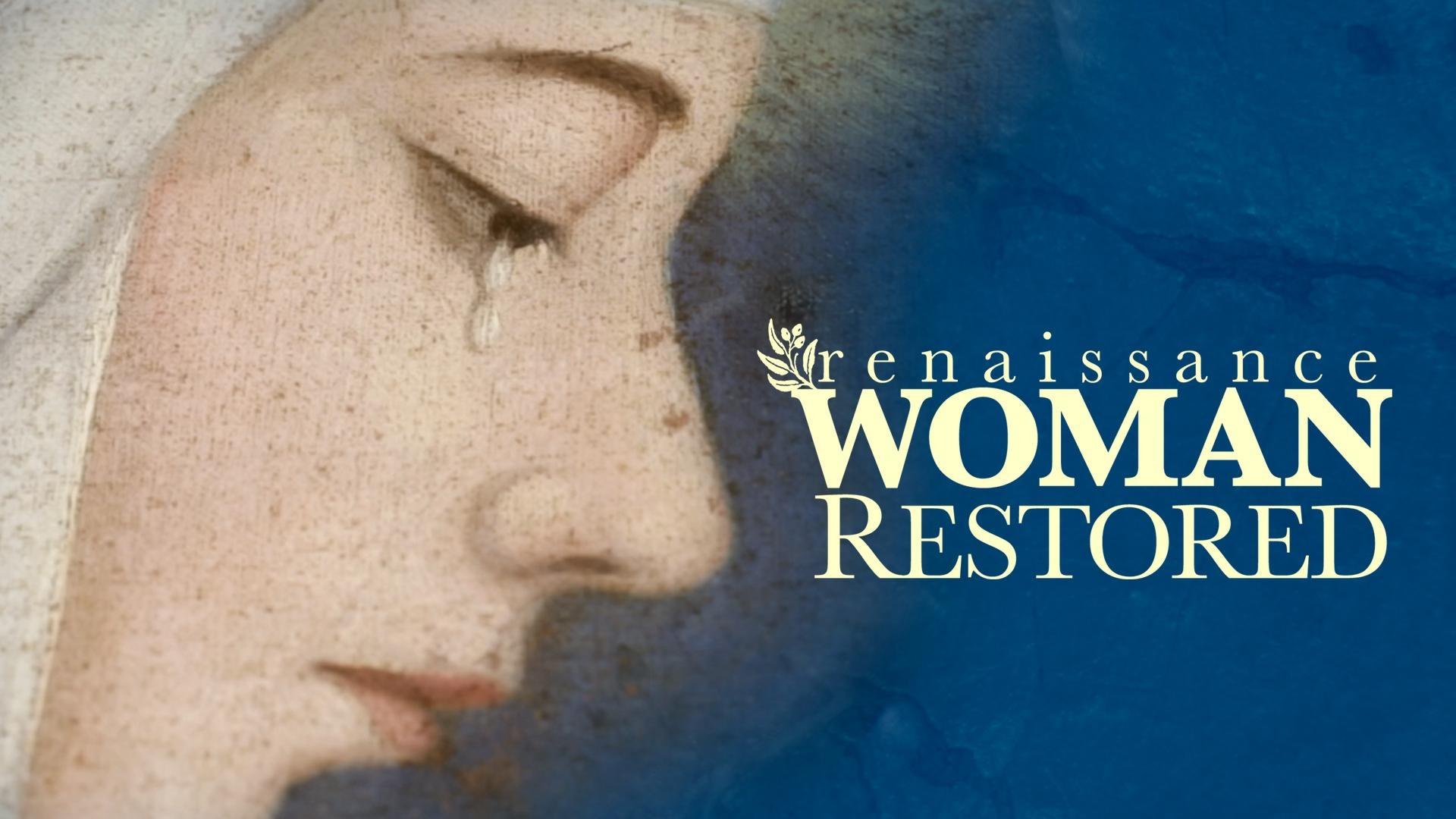 American Masters
Ailey
The story of a visionary artist who found salvation through dance.
AMERICAN MASTERS:


ALVIN AILEY
TUESDAY, JANUARY 11, 8 PM

Discover the legendary choreographer Alvin Ailey, whose dances center on the Black American experience with grace, strength and beauty — featuring previously unheard audio interviews with Ailey, interviews with those close to him and an intimate glimpse into the Ailey studios today.

Airdates:
WTVP-HD 47.1 - Tue, 01/11/2022 @ 8 PM
WTVP-HD 47.1 - Wed, 01/12/2022 @ 12 AM
WTVP-HD 47.1 - Thu, 01/13/2022 @ 2:30 AM
WTVP-HD 47.1 - Sat, 01/15/2022 @ 2 AM
WTVP-WORLD 47.3 - Sat, 01/15/2022 @ 7 PM
WTVP-WORLD 47.3 - Sat, 01/15/2022 @ 11 PM
KINDRED SPIRITS:


ARTIST HILDA WILKINSON BROWN AND LILIAN THOMAS BURWELL
TUESDAY, JANUARY 11, 9:30 PM

Lilian Thomas Burwell recounts the life story of her aunt, unsung artist and educator Hilda Wilkinson Brown, and the influence she had on Burwell's career as an abstract expressionist artist. Their lives, works of art and sources of inspiration are presented against the backdrop of a segregated society where marginalized Black artists created their venues to exhibit their work.

Airdates
WTVP-HD 47.1 - Tue, 01/11/2022 @ 9:30 PM
WTVP-HD 47.1 - Thu, 01/13/2022 @ 2 AM
WTVP-HD 47.1 - Fri, 01/14/2022 @ 1:30 AM
Kindred Spirits: Artists Hilda Wilkinson Brown and Lilian Thomas Burwell
Extended Trailer
2:45
Published:
A Black aunt and niece pursue their artistic careers in segregated Washington, D.C.
CULTURE QUEST
TUESDAYS, JANUARY 11, 18, 10 PM
Culture Quest is a series that looks at life through the lens of the world's artists, artisans and keepers of culture. Through that lens, we not only look at the day-to-day struggles and successes of the individual people we are spending time with but also the more significant issues that are affecting places they call home.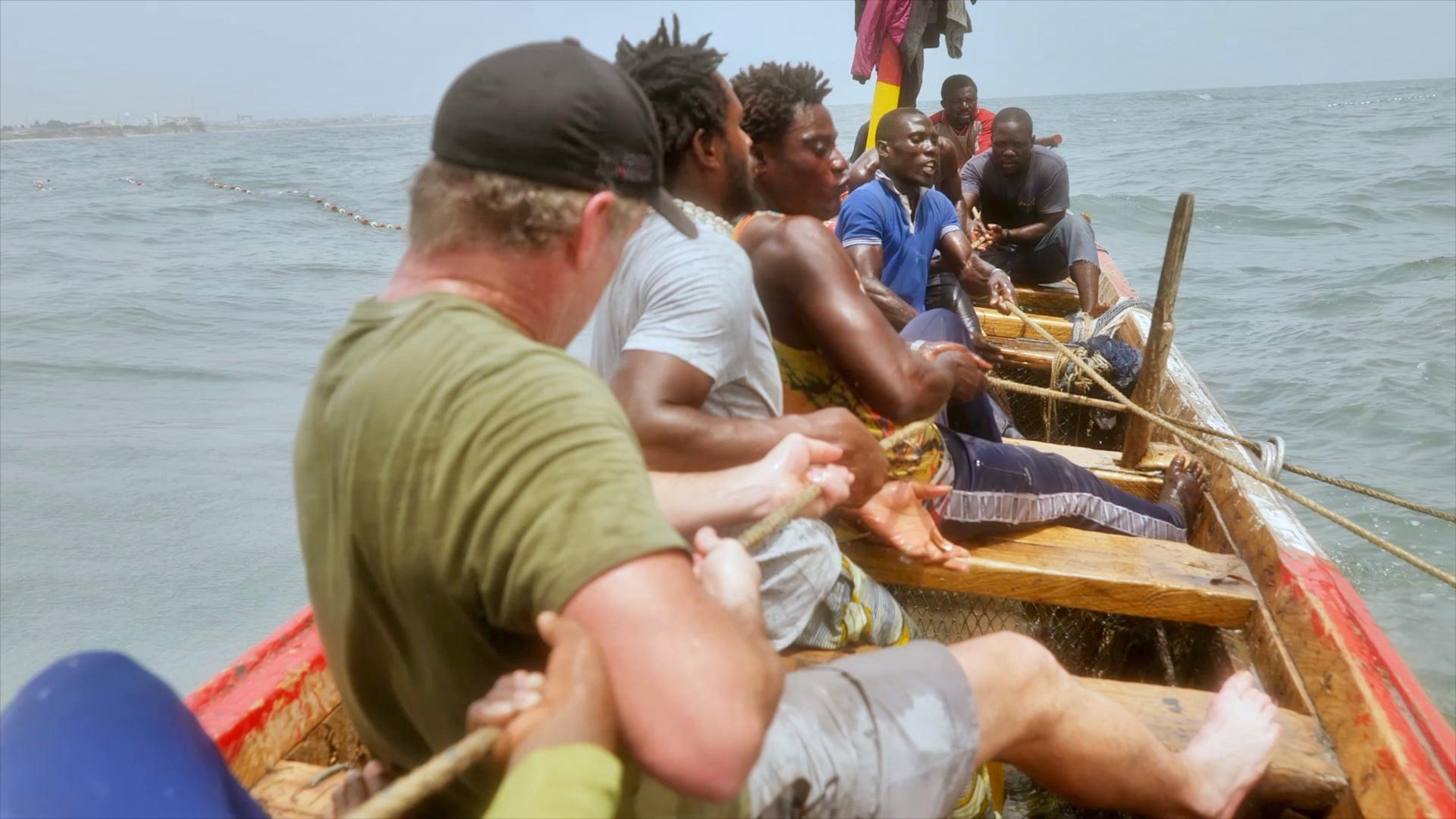 GHANA
We travel to Ghana, where the young artists are at the top of African art internationally and are using their art to call attention to real issues effecting their daily lives – climate change, waste and poverty – while at the same time trying to carve out their own cultural identity instead of the one that was placed upon them through slavery and colonialism.
Airdates:
WTVP-HD 47.1 - Tue, 01/11/2022 @ 10 PM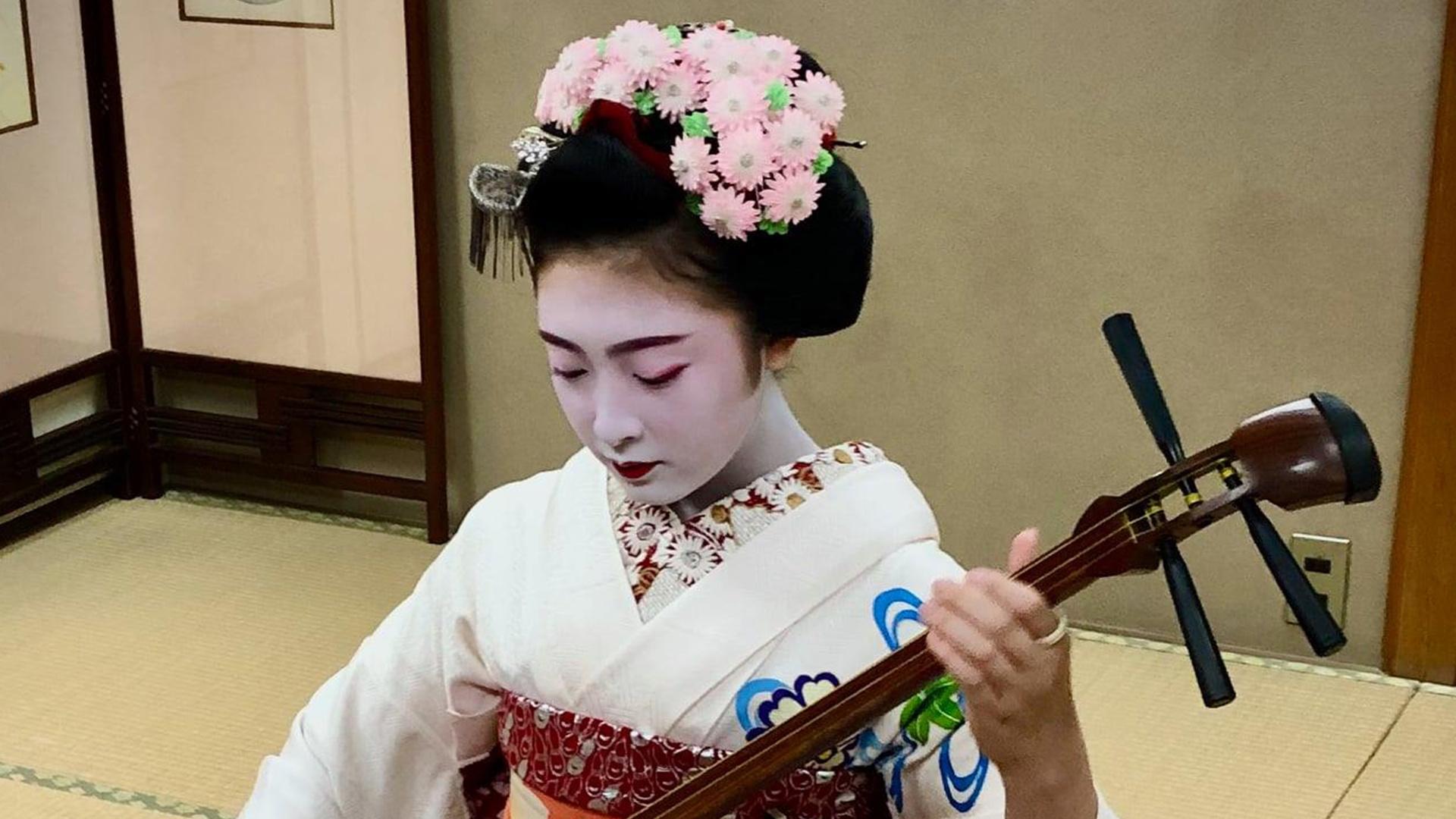 KYOTO
We travel to Kyoto, one of the most well-preserved cities in Japan, where both domestic and international tourists flock to stroll the streets to get a sense of ancient Japan. We spend time with a classic starving artist trying to make it in the art world, a tattoo artist breaking new ground in what is still a taboo art form, and a modern artist with pieces in major museums around the world.
Airdates:
WTVP-HD 47.1 - Tue, 01/18/2022 @ 10 PM
ARTICULATE WITH JIM COTTER
TUESDAYS, JANUARY 11, 18, 25, 10:30 PM
Articulate connects audiences to the human stories behind the art, offering a trustworthy, never ordinary take on classical, contemporary and popular art forms. From acclaimed musicians and best-selling authors to designers changing the way we live, each episode explores what great creative thinkers and doers can tell us about who we are, who we've been and who we might become.
Airdates:
WTVP-HD 47.1 - Tue, 01/11/2022 @ 10:30 PM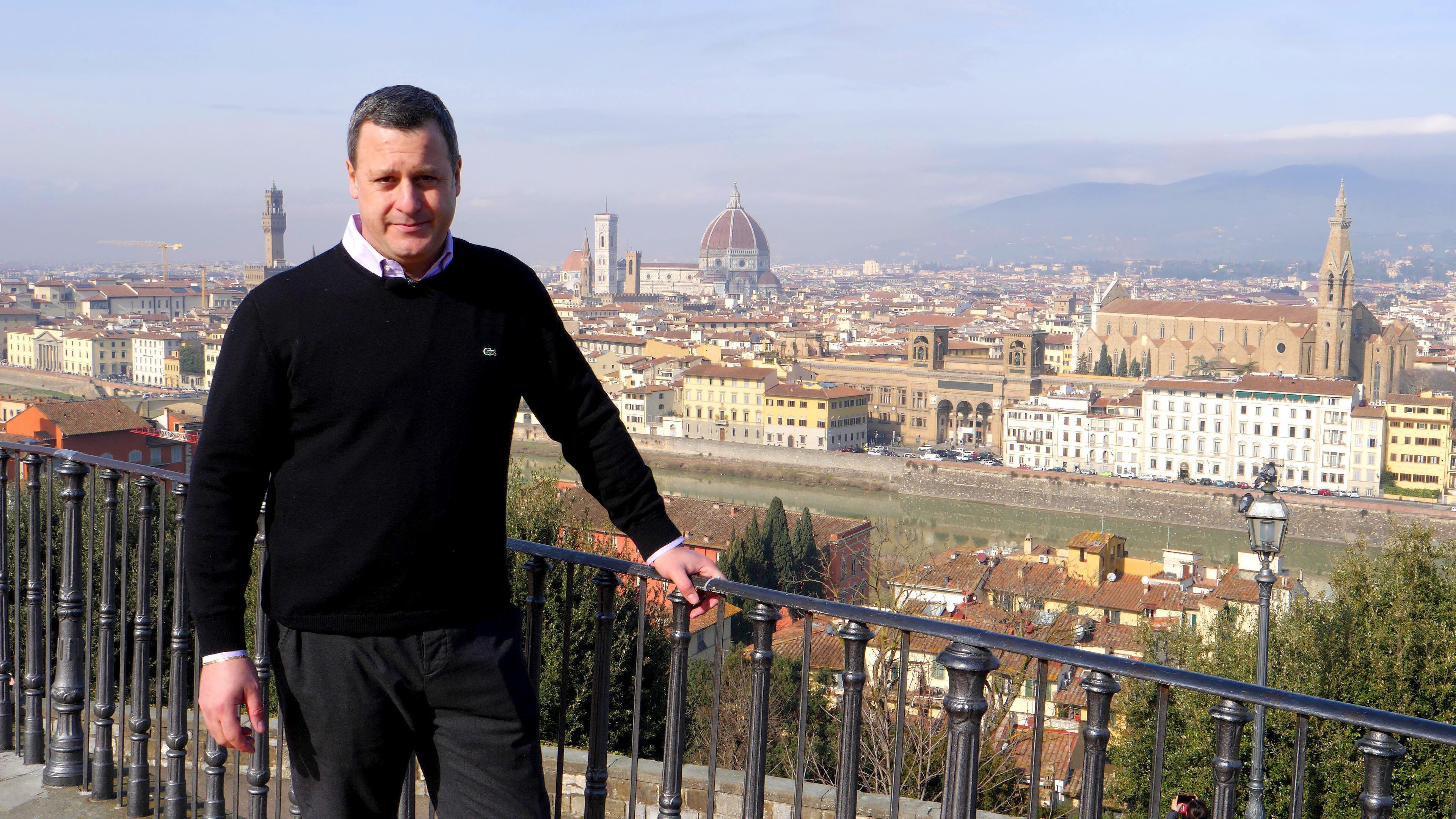 FLORENCE: THE ART OF MAGNIFICENCE
FRIDAY, JANUARY 14, 10 PM
Renaissance Florence was the birthplace of the modern world and is home to many of its greatest artistic treasures. Florentine artists such as Dante, Brunelleschi, Leonardo and Michelangelo revolutionized art and architecture, and families like the Medici dominated European finance and politics. In this documentary, filmed entirely on-site in Florence, Dr. Rocky Ruggiero takes you through the streets, palaces and piazzas of Florence to discover how this city invented the art of magnificence.
Airdates:
WTVP-HD 47.1 - Fri, 01/14/2022 @ 10 PM


FROM THE STREETS TO THE STAGE:
THE JOURNEY OF FREDRICK DAVIS
FRIDAY, JANUARY 21, 9 PM
From the Streets to the Stage: The Journey of Fredrick Davis is the story of a ballet dancer who overcame tremendous odds to achieve his dream of dancing on stages around the world. Through intimate conversations with Fredrick Davis and with the teachers, family and friends who helped shape his career, the film chronicles Fred's journey from his difficult childhood to today.
Airdates:
WTVP-HD 47.1 - Fri, 01/21/2022 @ 9 PM
WTVP-HD 47.1 - Sat, 01/22/2022 @ 1 AM
From the Streets to the Stage: The Journey of Fredrick Davis
Preview
An exploration of the power of the arts through the life of ballet dancer Fredrick Davis.
THE CHEECH
FRIDAY, JANUARY 21, 10 PM
Through the palette of the Los Tejanos art exhibit, The Cheech explores Cheech Marin's lifelong advocacy of the Chicano Art Movement, and his journey to develop the Cheech Marin Center for Chicano Art, Culture and Industry. With an original score by Grammy-nominated musician El Dusty, The Cheech takes a fascinating look at a national icon's love affair with art and his incredible contribution to promote and preserve a vital part of American cultural identity.
Airdates:
WTVP-HD 47.1 - Fri, 01/21/2022 @ 10 PM